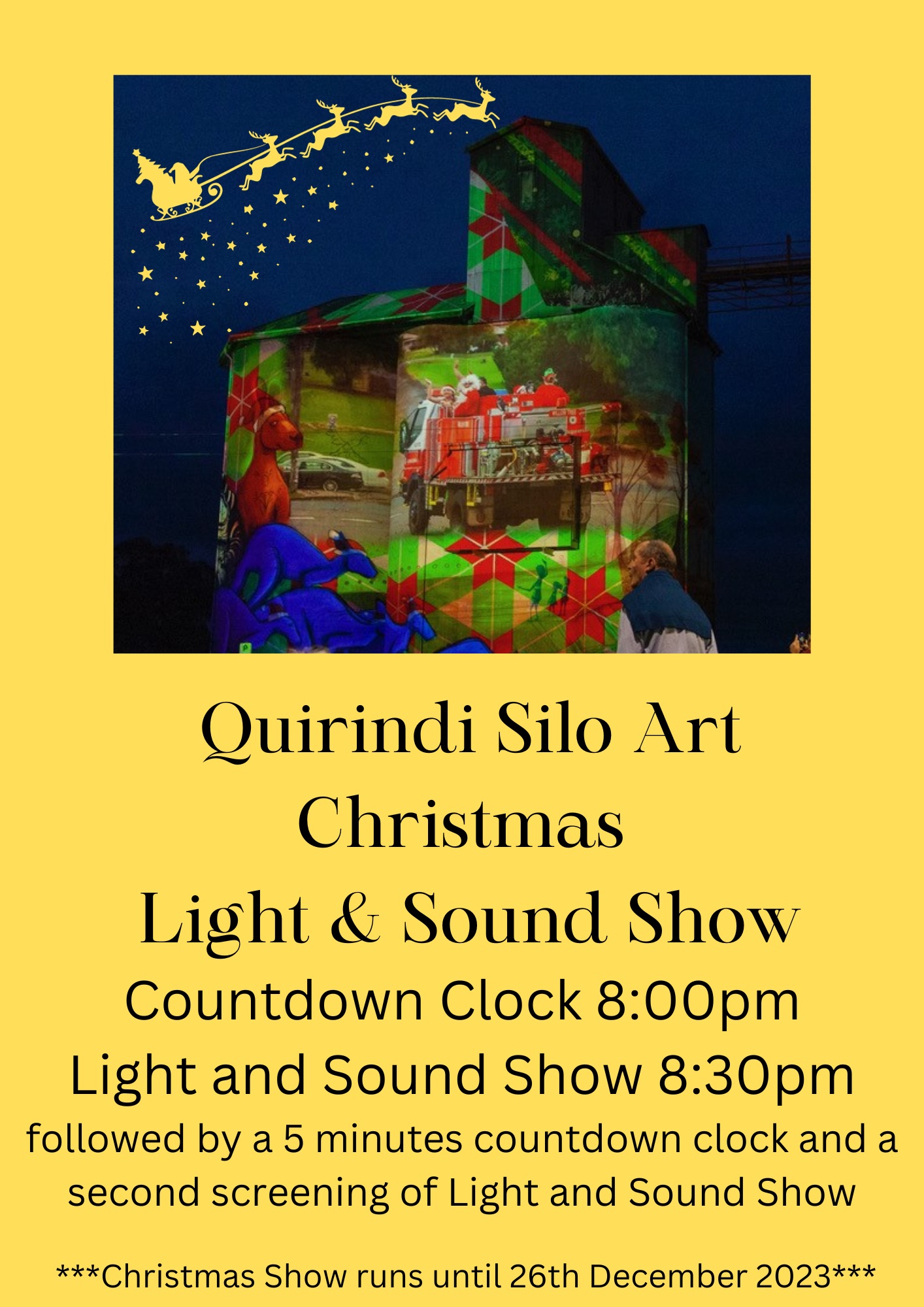 Quirindi Silo Art Christmas Light and Sound Show
The Christmas Light and Sound Show will play nightly from Saturday 25th November until Tuesday 26th December, inclusive. The Countdown Clock will start at 8.00pm, with the Light and Sound Show commencing at 8.30pm and playing for approx. 25 minutes. A second screening of the show will commence after a short 5 minute countdown.
Your kids, grandkids, nieces and nephews will never forgive you if you miss this.