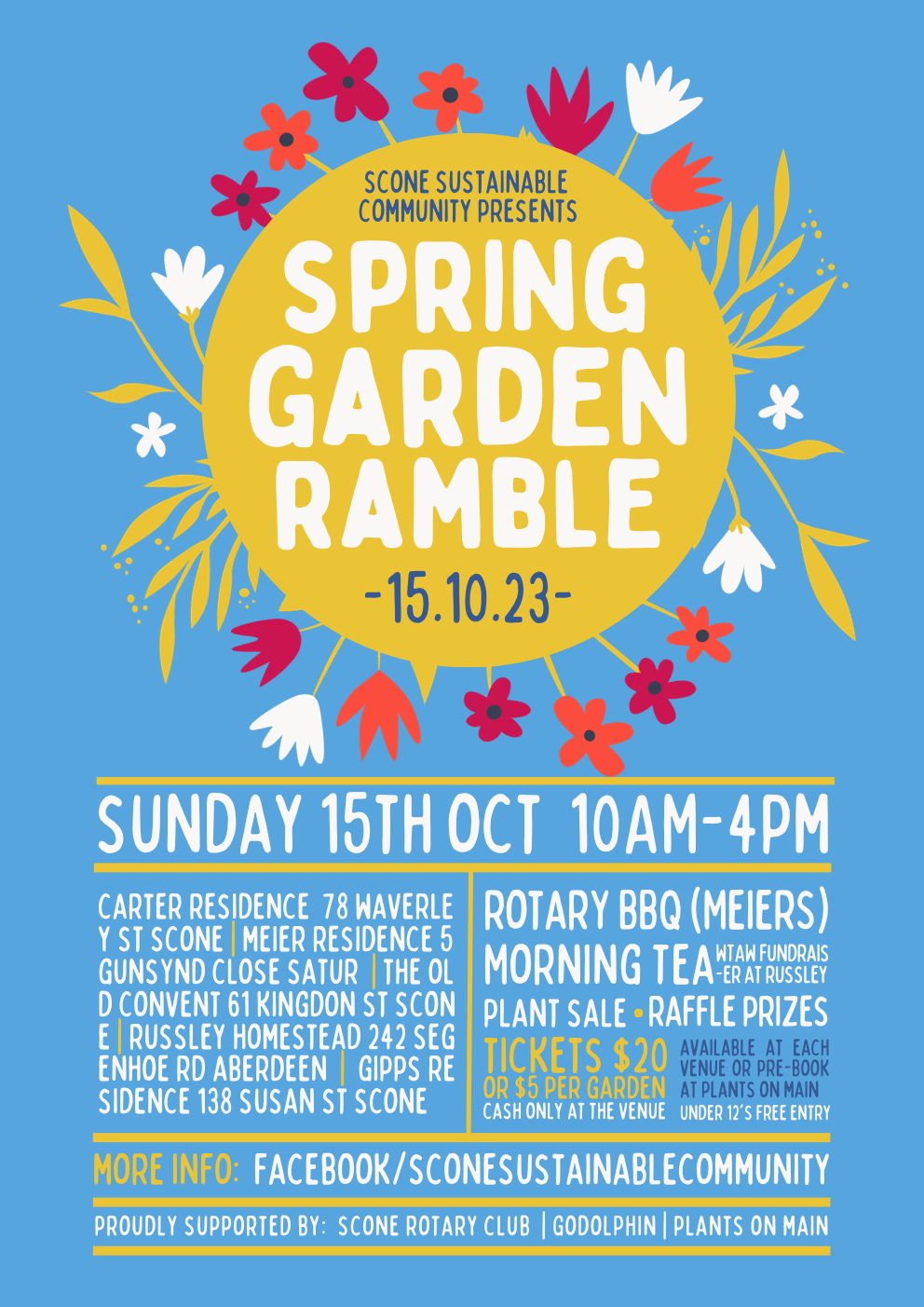 Scone Spring Garden Ramble
Take a peek behind the fence posts when five beautiful local gardens open to the public in the annual Spring Garden Ramble on Sunday 15th October from 10am – 4pm.
OPEN GARDENS
~ Carter Residence – 78 Waverley Street, Scone
~ Meier Residence – 5 Gunsynd Close, Satur
~ The Old Convent (White Residence) – 61 Kingdon Street, Scone
~ Russley Country Homestead – 242 Segenhoe Road, Aberdeen
~ Gipps Residence – 138 Susan Street, Scone
(visit the gardens in any order, open from 10am)
TICKETS
Entry is $20 for all gardens or $5 per garden (under 12's enter free). Tickets can be purchased at each venue – CASH ONLY – or get your tickets early at Plants On Main, Scone from Saturday 23rd September.
ON THE DAY
Rotary BBQ @ Meier's Residence
Fundraiser Tea @ The Old Convent
Plant Sale @ The Gipps Residence
RAFFLE
Win a plant trolley stacked with prizes, courtesy of Scone Rotary Club or a hosted tea and stud tour for 4ppl, courtesy of Godolphin