Bedshed Rutherford
No one's better in the bedroom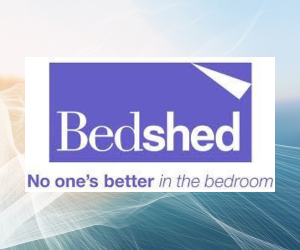 Contact details
Address

Unit 16 Primewest Rutherford Rutherford NSW

Phone

Website
We know that no one uses the bedroom quite like you, and no one knows bedrooms like we do.  At Bedshed we know that we all use the bedroom in our own unique way. It's a place where we can be busy, or still. Where we experience the ups, the downs and the in-betweens of life. It's the space where you can truly be you. The most important room in your life. That's why it's important to us.
 More than just a place to rest.  It's a well-known fact, that a good night's sleep is vital to human function. With a good night's sleep behind us, we are well armed and ready to face the day – whatever that looks like for you. But, outside of our sleeping hours, we also understand that we actually do as much living as we do sleeping in our bedrooms – day and night.
The bedroom is a place to be just you.  For many, the bedroom doubles as a nursery, a home office, a dance studio, a home gym, a space to catch up on our favourite show, a place to laugh, to cry, to download, to truly be ourselves.