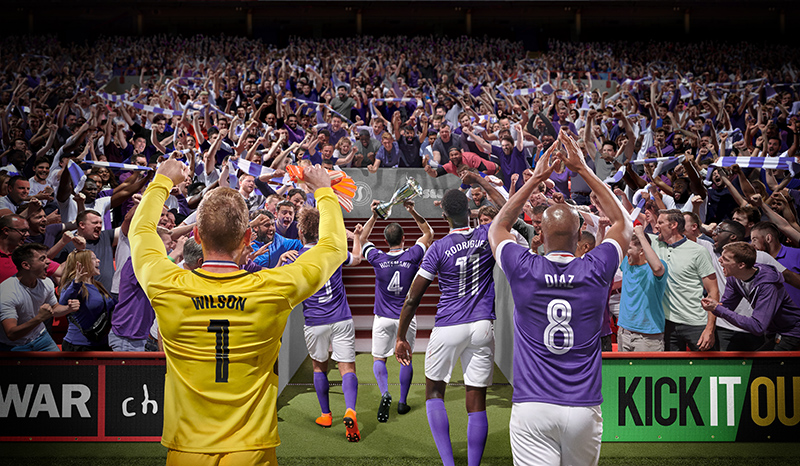 In the past when I've played a football management game I've usually become bored and reverted to playing FIFA where you can control the players and score the goals yourself. This years "Football Manager" is a lot different though so it's time to hang up those virtual boots and put on the virtual suit to take charge of your team in a whole new way.
In Football Manager 2020 you'll need to think more strategically than ever before through a process in the game called "Club Vision" which changes the way you interact with the board. You'll need to discuss the specifics of running a club, narrowing down the style of football you play and what position you think you'll finish. It gets so specific that it feels at times like you are in an intense job interview and sets the tone for the importance of your decisions in the rest of the game.
The expectations are seemingly identical to the real life expectations of the club you control. As a Newcastle United tragic I found that the board had low expectations of what I delivered on the pitch, but high expectations of bringing in the cash. If you play as one of the big 4 those expectations are vastly different. It's this level of detail that helps make a management game like this more than just a fake fantasy football league. In much the same way they train pilots on Flight Simulators they should be training Football Managers with FM 20.
The game is definitely focused on long term players. If you are a casual player you'll find that the rewards don't come around often enough until you've managed to bring through those youth players that the game teaches you to invest in early on. These potential stars of the future can bring in loads of cash to your transfer budget or you can build teams around them if that is more your style. Invest early and the reward will come.
During matches the game switches to a simulated game that is graphically impressive enough considering that it's not really a "play football" game. Movement can seem awkward but it serves it's purpose extremely well. During this phase of play you are able to shout instructions to inspire the players and motivate ones who are falling behind. At times it can be frustrating and you just want to take control and score the goals yourself but channel that energy into the role play of you the manager who is probably an ex player who feels that way in real life.
The newest features are based around the improved systems for tactics and advice from your assistants. There are now 50 countries to take charge in with around 2,500 clubs to manage. That's means there's more than 500,000 real life players and staff making this one of the most in depth games of this genre ever developed. It's a bold move that really pays off with the detail.
The layout of the game is easy to follow and uses good easy to read colours that don't hurt your eyes even after hours of reading. The tutorials that pop in and out from the start of the game show you the various little menus you might otherwise miss and remembering it all can be daunting, but once you get in the swing it will all just be second nature.
Football Manager 2020 is out now for PC