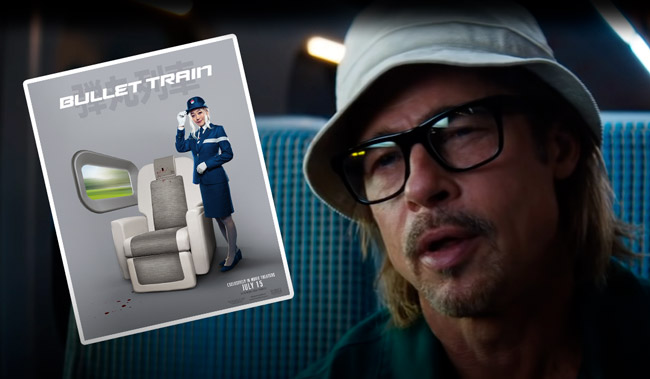 Brad Pitt is back on the big screen with an action-thriller movie called Bullet Train.
Pitt plays an assassin named Ladybug who just wants to live a normal life.
But his handler, Maria Beetle, pulls him back into the world with a seemingly simple job.
Retrieve a briefcase from the Bullet Train. He quickly realises that things aren't that simple.
It turns out there are 5 other assassins onboard all looking for the same briefcase.
From the trailer, it looks like there are some comedy elements thrown into the mix.
And that might be due to the film's director is David Leitch who directed Deadpool 2.
Bullet Train also stars Joey King, Aaron Taylor-Johnson, Brian Tyree Henry, Andrew Koji, Hiroyuki Sanada, Michael Shannon, and Benito A Martínez Ocasio.
And if you can't hang out until it gets released, you can read the book it is based upon (Maria Beetle by Kotaro Isaka).
Bullet Train will hit cinemas in July