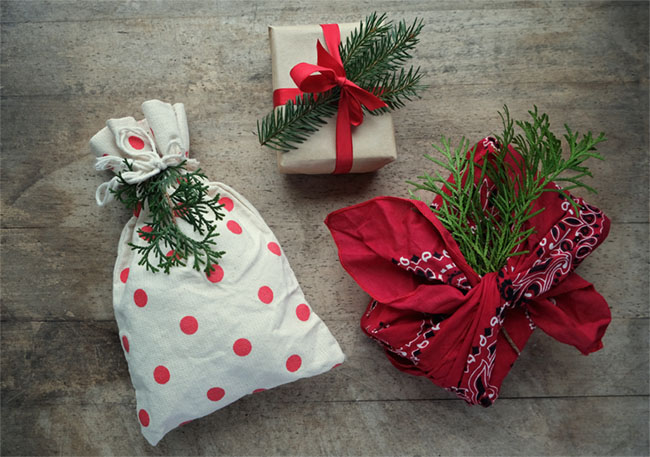 If you're wanting to be environmentally conscious for Christmas this year, it's not just the gifts to consider. There's lots of creative ways to wrap a present to avoid wastage from paper that gets destroyed within seconds and put straight into landfill with all that atrocious sticky tape.
We've made a list of five of our favourite eco-friendly gift wrapping ideas for you to try out this holiday season!
Repurpose paper such as newspaper sheets, magazine pages or old maps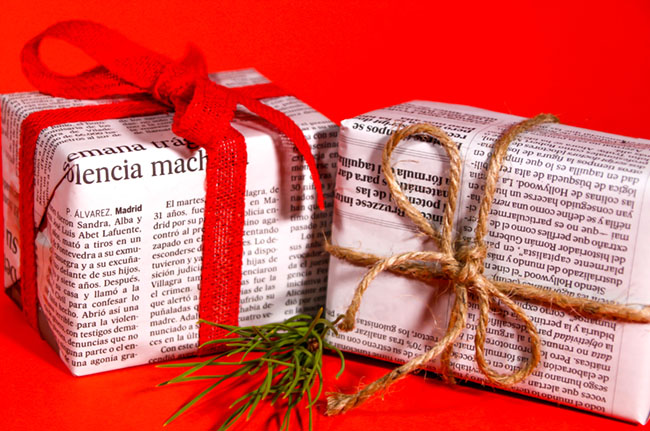 Image: Sonia Bonet/Shutterstock.com
Repurposing paper is a great way to reduce the amount of waste produced during the gift-wrapping process, especially if you can find interesting things like newspapers, old maps or magazines that can be dressed up with some ribbon or twine.
Pro Tip for Christmas 2022: Start saving paper from gifts and packaging in the coming year and you'll be all set for wrapping well before you hear your first Christmas song on the radio.

Reuse your kids' artwork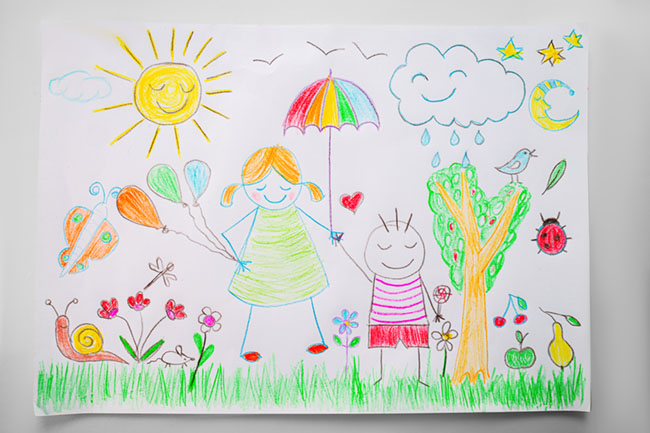 Image: Valentin Valkov/Shutterstock.com
If you've got young kids, you probably have a pile of artwork brought home from school stuck to the fridge or stashed in drawers. Now you can tape them together and use them to wrap gifts for family. Grandparents in particular will love the images and think it's just as awesome as the gift inside.

Use brown craft paper instead of traditional white paper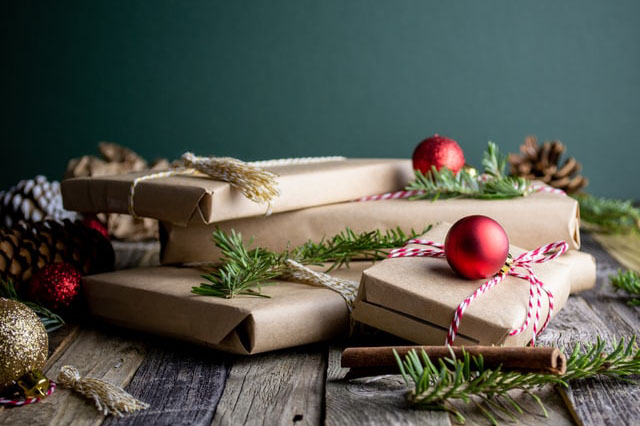 There's something classic about a present wrapped in simple brown paper, and instead of sticky tape to secure the edges you can use string or wool to add a touch of colour. You can even tie on Christmas decorations such as baubles or dried flowers or write some festive messages. A roll of brown paper will go a long way and you can easily cut the paper to size too.

Use beautiful cloth or scarves
Wrapping presents in reusable cloth such as fabric remnants, old clothing or a beautiful scarf from an op shop is an environmentally friendly alternative that can be reused throughout the year for other purposes, like sewing or cleaning. And if you choose a scarf that matches your friend's taste, then they'll have a bonus gift!
Check out this tutorial for how to wrap gifts with fabric:

Use reusable gift bags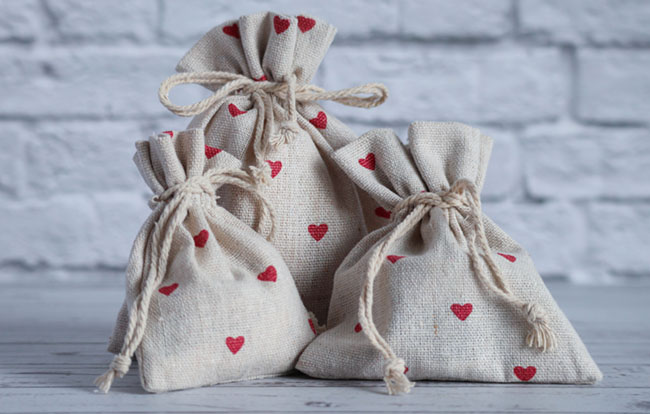 Image: Grace800/Shutterstock.com
A reusable gift bag is a great way to wrap a gift as there's no tricky wrapping involved so your gift is going to look amazing right at the outset. As an added bonus, the person can reuse the bag for other things later on. There's lots of different styles and sizes and they're cheap too.
Pro Tip for Christmas 2022: Keep any paper gift bags you receive this year as they're usually not taped or written on so will be in perfect condition for reusing for Christmas (as long as they don't say Happy Birthday on the side!).

We hope you've been inspired by these five creative ways to wrap a present and avoid landfill. Which of them would be the best for your holiday gift-giving needs?

Main image: Gargonia/Shutterstock.com