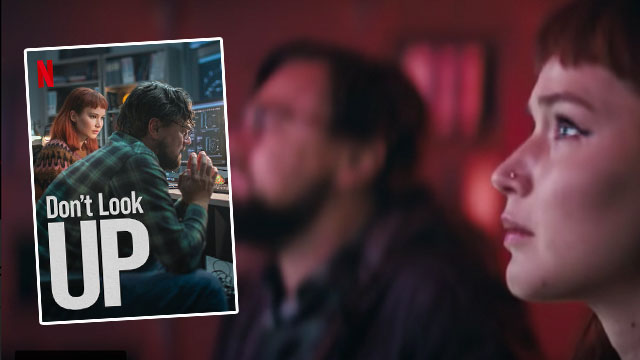 Netflix has dropped its trailer for end of the world comedy drama Don't Look Up, which will arrive in time for Christmas.
And the bringer of the apocalypse is a comet the size of Mt Everest. Which makes a nice change from a global pandemic right?
Don't Look Up is about two low-level astronomers (Jennifer Lawrence and Leonardo DiCaprio) who discover a comet the size of Mt Everest on a collision course with Earth. But when they tell the US President (Meryl Streep), she doesn't care and asks them to "sit tight and assess".
Which basically means do nothing, and they're not going to do that. Instead, with the help of Dr Oglethorpe (Rob Morgan) the pair decide to go on a giant media tour to warn everyone about the planet-killer comet.
But with only six months until the comet makes impact, managing the 24-hour news cycle and gaining the attention of the social media obsessed public before it's too late proves shockingly comical - what will it take to get the world to just look up?
The star-studded cast also includes Rob Morgan, Jonah Hill, Mark Rylance, Tyler Perry, Timothée Chalamet, Ron Perlman, Ariana Grande, Scott Mescudi and Cate Blanchett.
The trailer starts with "Based on real events that haven't happened - yet". If frustrated scientists failing to get their message across about an impending apocalypse seems familiar, you're right - the movie is inspired by our current climate crisis.
It's written and directed by Academy Award winner Adam McKay, who's no stranger to tackling big issues. He brought us The Big Short, a movie about the financial advisors who greedily profited from the housing bubble and economic collapse in America in 2007 and made a fortune.
Don't Look Up will come to select Aussie theatres on 9th December 2021 before dropping on Netflix on 24th December.
Main image: Netflix