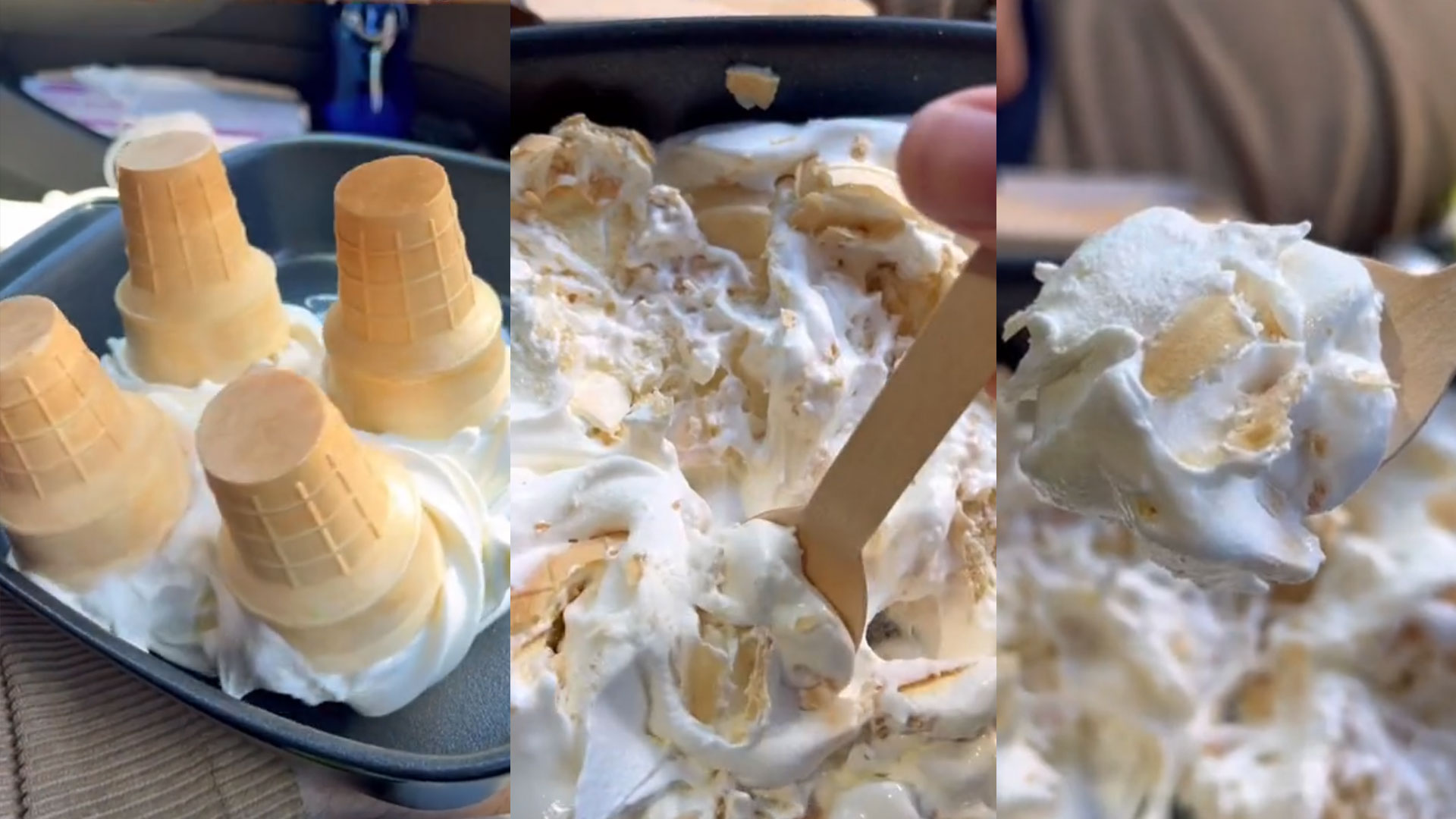 This TikTok hack will not only get you more soft serve ice cream, but also tastes great too!
TikTok user @adrianwidjy is a foodie from Sydney who is always looking for Places in Sydney.
So when he came out with this Mcdonald's hack, it went viral with over 1 million views.
Adrian says in his TikTok video that Smashed Soft Serve is trending in Indonesia right now.
So how do you achieve this glorious hack? Simple.
Bring a large container with you in the car.
Optionally, bring some oreo's, Maltesers, or m&m's with you too.
Order yourself 4 or 5 Ice Cream Cones.
Also, request a spoon which you will need.
Back to the car, open your container, and flip the cones upside down into the container.
Use your trusty spoon to "SMASH' the cones into little wafers.
Sprinkle your toppings and ENJOY!
Oreo Topping
In his Part 2 video for this hack, Adrian reveals the oreo topping added to the Smashed Soft Serve hack.
This makes us think of some other amazing biscuits that would be amazing.
Maybe, some choc chip cookies?
Bubble Tea Topping
Part 3 shows the hack again but this time with brown sugar syrup and bubble tea pearls (from Bubble Tea Club).
Hotcake Syrup Topping
Part 4 of this hack shows what you can do if you didn't bring a topping with you but want something other than plain soft serve.
Bring on the HotCake Syrups. Drizzle this golden sweetness over the top for some magical goodness.
Fries?!?
So this one is probably going to be controversial for most but hear me out. This is the equivalent of Canadian Pancakes (Pancakes with Bacon and Maple Syrup).
The salt from the fries pairs very well with the sweetness of the soft serve. But for some, this may have crossed a line
What topping do you think would be AMAZING on this Smashed Soft Serve?
Let us know on our Facebook page.