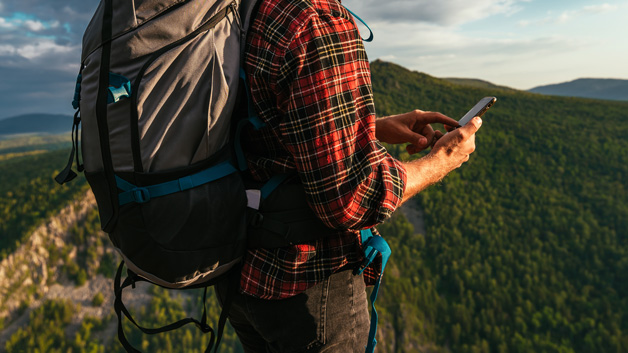 A hiker who had been lost on a mountain for about 24 hours refused calls from rescue workers because they didn't know the phone number, according to authorities.
According to Lake County Search and Rescue, the hiker was reported lost on October 18th, 2021, after they didn't return from a trek on Mount Elbert in Colorado, the highest summit of the Rocky Mountains.
The rescue team discovered that the subject had actually already returned to their place of lodging after an unsuccessful search of a region where hikers are frequently known to get lost.
Lake County Search and Rescue explains on Facebook that the hiker ignored repeated phone calls from the rescue team because they didn't recognise the number. In their post on Facebook, they write:
"One notable take-away is that the subject ignored repeated phone calls from us because they didn't recognize the number. If you're overdue according to your itinerary, and you start getting repeated calls from an unknown number, please answer the phone; it may be a SAR team trying to confirm you're safe!"
The hiker said they lost the trail during nightfall due to the snow and spent the night locating the proper trailhead, to then find their car in the morning, all oblivious to the rescue team's efforts to find them.
The story caught the attention of the internet and was shared on Reddit where it has received over 2K comments at the time of writing. The top comment on the post with over 18K likes says, "That means he wasn't lost enough." Fellow users also agreed, commenting, "If you still have bars, you are not lost."
Others joked that the hiker didn't want to answer the calls to avoid telemarketers, one writing, "He didn't want an upgrade on his car warranty enough." And "Ahh, the unforeseen consequences of telemarketing and robot calls."
"Was probably trying to save battery and didn't need to hear important information about his vehicle warranty," another wrote.
"I know it's a really dumb thing but for people that go trough 50+ calls for all sorts of offers yeah, you start to just ignore and even block numbers that you don't have registered, for the rescue team, a text message would have helped. Texts are more likely to be read at least partially."
Another user called the situation the most millennial thing ever, commenting, "Most. Millenial. Thing. Ever."
Lake County Search and Rescue took to the comments on Facebook to explain common sense is sometimes not obvious to a subject when they are lost and panicking, writing:
"Please remember that what seems like common sense in hindsight is not obvious to a subject in the moment when they are lost and panicking. In Colorado, most folks who spend time outdoors have a good understanding of the SAR infrastructure that is there to help them, but this is not the case nation-wide. Please keep your comments respectful."
Image Credit: (Sotnikov Misha / Shutterstock.com)