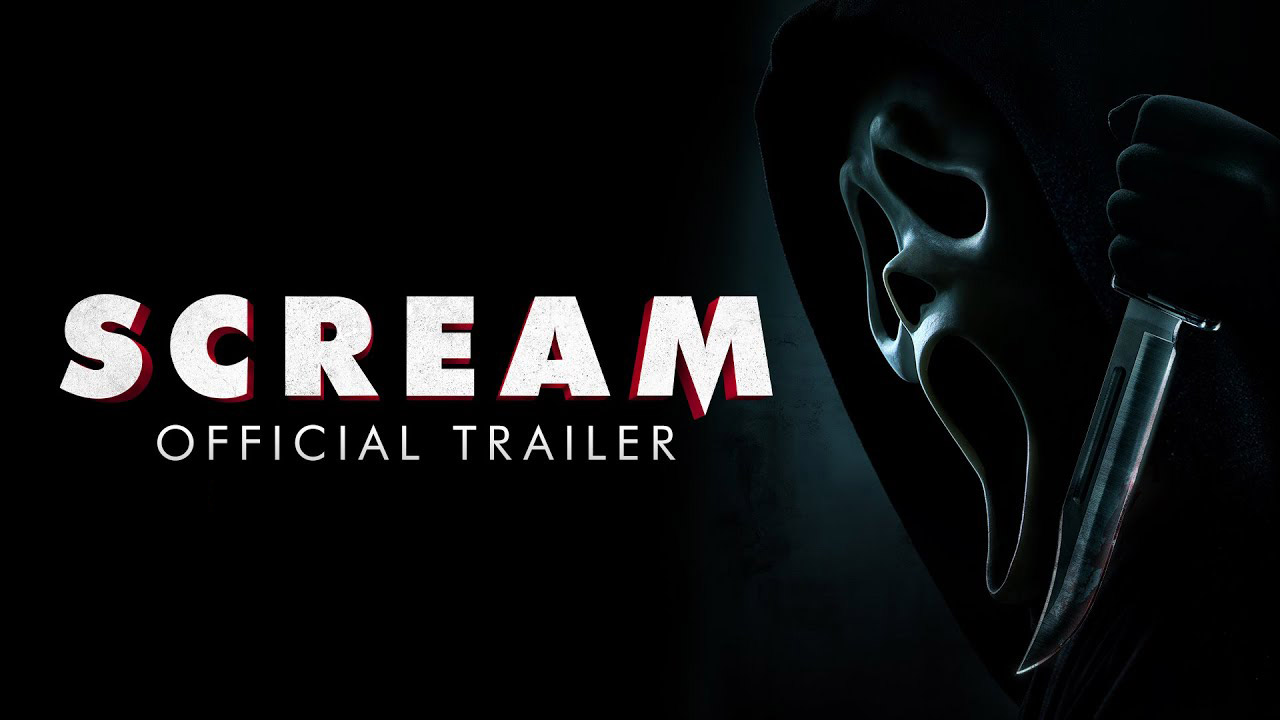 Don't answer the phone, don't open the door, don't try to hide… Your favourite scary movie 'Scream' is back with its fifth instalment due to be released in 2022. Neve Campbell, David Arquette and Courteney Cox will return to the big screen to reprise their roles in the latest slasher film and the trailer is here!
A direct sequel to Scream 4 in 2011, the fifth instalment sees a new killer continue the Ghostface' legacy, twenty-five years after the streak of original murders. Paramount Pictures official synopsis says:
"Twenty-five years after a streak of brutal murders shocked the quiet town of Woodsboro, a new killer has donned the Ghostface mask and begins targeting a group of teenagers to resurrect secrets from the town's deadly past."
Neve Campbell returns as Sidney Prescott as well as David Arquette as Dewey Riley and Courteney Cox as Gale Weathers.
In the trailer, we see a familiar scene of a girl home alone as her landline phone starts to ring. The girl named Tara, is text messaging her friend Amber, when Amber says, "You should answer it." Confused, Tara replies "How did you know my landline was ringing?" then she gets the reply, "This isn't Amber." In a panic, Tara answers the phone and says, "This isn't funny Amber." The voice on the other end replies with, "Would you like to play a game, Tara?." Running to the door, Tara is met with the iconic 'Ghostface' killer, managing to make contact with her with a knife.
"Would you like to play a game, Tara?" #SCREAM 🔪🩸 pic.twitter.com/KvMogoDhaw

— SCREAM (@TheScreamSeries) October 12, 2021
There is then a battle with them both with her automated lock system switching on and off, the killer appears behind her in the house and she's dragged off-screen. We're then introduced to original characters, Sidney and Dewey as they try to solve the mystery of the new killer. The trailer ends with Ghostface meeting Sidney saying, "Hello Sidney, it's an honour."
"Hello, Sidney. It's an honor." 🔪#ScreamMovie pic.twitter.com/9I5fcWrtlu

— SCREAM (@TheScreamSeries) October 12, 2021
It's Always Someone You Know. #ScreamMovie – Only in theatres January 14, 2022 pic.twitter.com/NUujkTRlY1

— Scream (@ScreamMovies) October 10, 2021
The original 'Scream' movie was released in 1996 and has become one of the most recognisable slasher films in history. The latest instalment will act as a direct sequel to Scream 4 but is the first in the whole series to not be directed by Wes Craven (also known for A Nightmare on Elm Street' and 'The Hills Have Eyes') who sadly passed away with a brain tumour in 2015. The 2022 film is directed by Matt Bettinelli-Olpin and Tyler Gillett and produced by Chad Villella.
Sidney Prescott and Gale Weathers

Scream 2 (1997) // Scream (2022) #ScreamMovie pic.twitter.com/4S44b2phIT

— SCREAM (@TheScreamSeries) October 11, 2021
Image Credits: (@ScreamMovies/ Twitter)