Parents want to do the best they can for their kids. And Money is one of the hardest topics to help them understand.
CraftedAndCozy on TikTok has come up with her own Parenting Hack that she has found Extremely Successful so far.
In order to teach her 7 year old son the value of money, this mum from Florida is charging him a set of monthly bills.
So here's the hack.
The 7-year-old has a Daily Task list that he needs to complete in order to earn a dollar for the day.
At the end of the month, he has "bills to pay". These are broken down into Rent, Electricity, and Wifi.
During the month, the 7 year old can see he has two buckets. One for Fun money and one for Bill money.
He is responsible for paying those bills to his mum. That bill money then goes into a Savings account for him.
It's taught him the value of a dollar and the responsibility for paying his bills on time.
Is this something you would want to do with your kids?
CraftedAndCozy did come back with a Part 2 for this hack explaining in more detail what the Tasks and Bills were.
His task list is written on a whiteboard.
Make Bed
Brush Teeth
Clean Bathroom
Put Dirty Clothes in Bin
Pick Up Toys
Clean up Downstairs
And lastly, we have Pay Day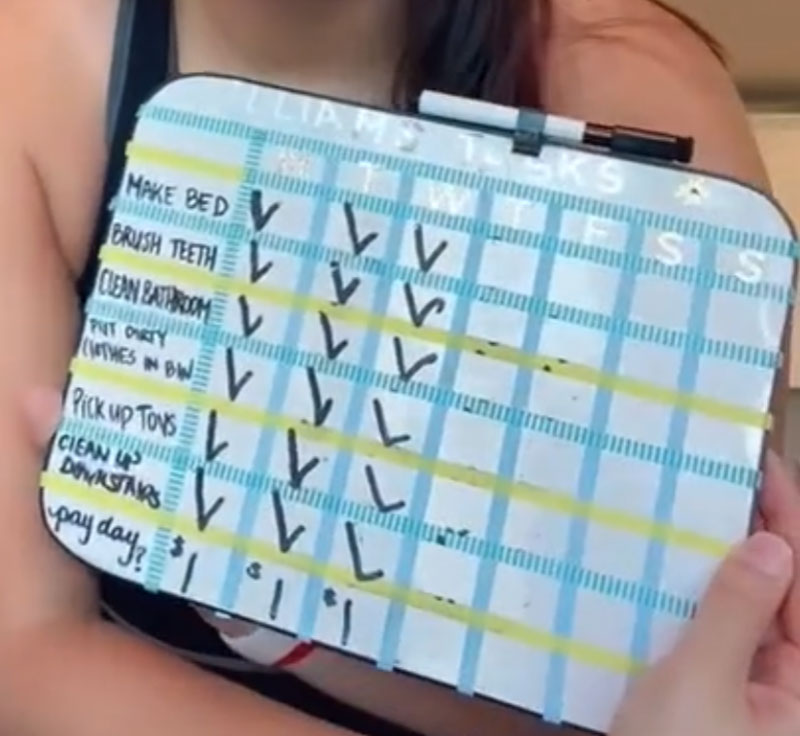 Now you might be wondering what he gets charged for these monthly bills.
Here's the rundown on the bills
Rent is $5
Electricity is $2
iPad WiFi is $2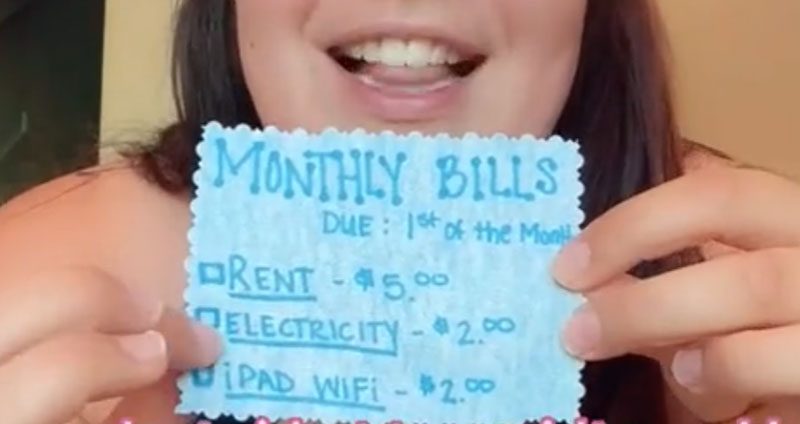 So that's $9 per month of bills and with him earning $1 per day, he is potentially earning $30 per month.
A third of his "wage" is going to bills and he can then have approx $20 per month to spend on Fun stuff like Roblox.
The internet is of course divided on whether this parenting hack is great or not.
Most commenters were adamant that kids should just be kids and not have to worry about bills.
On the other side, commenters loved that he was being taught healthy habits with tasks and money.
What is your opinion on charging a 7 year old bills? Let us know on our Facebook Page!
PHOTOS: @craftyandcozy via TikTok