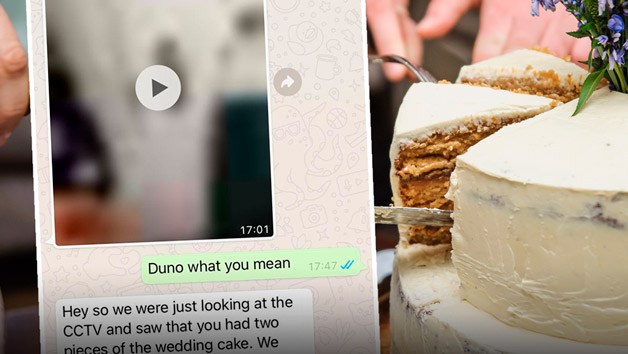 A wedding guest has received an unexpected message requesting they pay up after they helped themselves to an extra slice of cake at a wedding.
Reddit user Unlucky_Low_6254 posted the screenshot of the text exchange to the Wedding Shaming forum and said:
"I paid for the first slice after it was announced on the day we'd be helping to pay for their cake!! Apparently didn't count for the second."
Attached to his post, the screenshot of the conversation between the guest and the newlyweds shows a 17-minute video from the CCTV camera, with the poster replying, "Duno what you mean".
The demand then came, with one of them writing, "Hey so we were just looking at the CCTV and saw that you had two pieces of the wedding cake. We announced that each guest must pay per slice and noticed that you only paid for the one. Can you please send the £3.66 asap."
Of course, fellow Reddit users came to the comments section perplexed at the unusual request with one saying, "They charged for cake? WTF?"
Others were equally as gobsmacked and said the review of the CCTV footage was tacky, crazy and cheeky. They wrote, "That's what has me the most gobsmacked. Paying per slice is tacky as well, but sending actual video feed is a whole other level of crazy," and "It's incredibly cheeky to ask guests to pay for the cake, let alone review footage and then bill guests after the fact for £3.66! How are they not embarrassed?"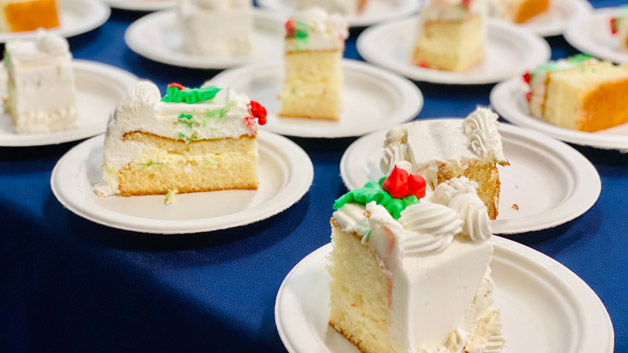 Would you ask your guests to pay for cake? This couple did! (Image Credit: N K @ Shutterstock.com)
One person shared that if the newlyweds couldn't afford cake then they shouldn't have had a reception and commented, "If you can't afford the cake, don't have a reception. Seriously. Scale your day back to something you can afford. They charged their guests and reviewed footage? This is a cheap a** insult. Begin your lives as you mean to move on. In their case, it's fully dependent on the charity of their friends and family. I'm appalled. That's just gross."
When asked if paying a slice of cake was a cultural thing and if they had to pay for other things like chairs and a plate, the original poster replied with:
I've never heard of it before. It was quite a talking point at the wedding as the best man first announced it and then it was confirmed in the groom's speech too. Thought it was a joke but then when people were queuing for the cake people had to go back to their tables to get cash. And get this they had a card reader and we're even taking names for tabs!
According to the wedding guest, the guests were notified during the wedding when the best man announced it and they thought it was a joke. When people were lining up for the cake, some had to go back to their tables to get cash and they even had a card reader and a tab for those who didn't carry any cash. It appears the guest had helped themselves to an extra slice and was shocked when he received the message of the CCTV footage requesting for the £3.66 or $6.82 (AUD) (at the time of writing).
Main image credits: (Unlucky_Low_6254 / Reddit) + (George Tolkachev / Shutterstock.com)