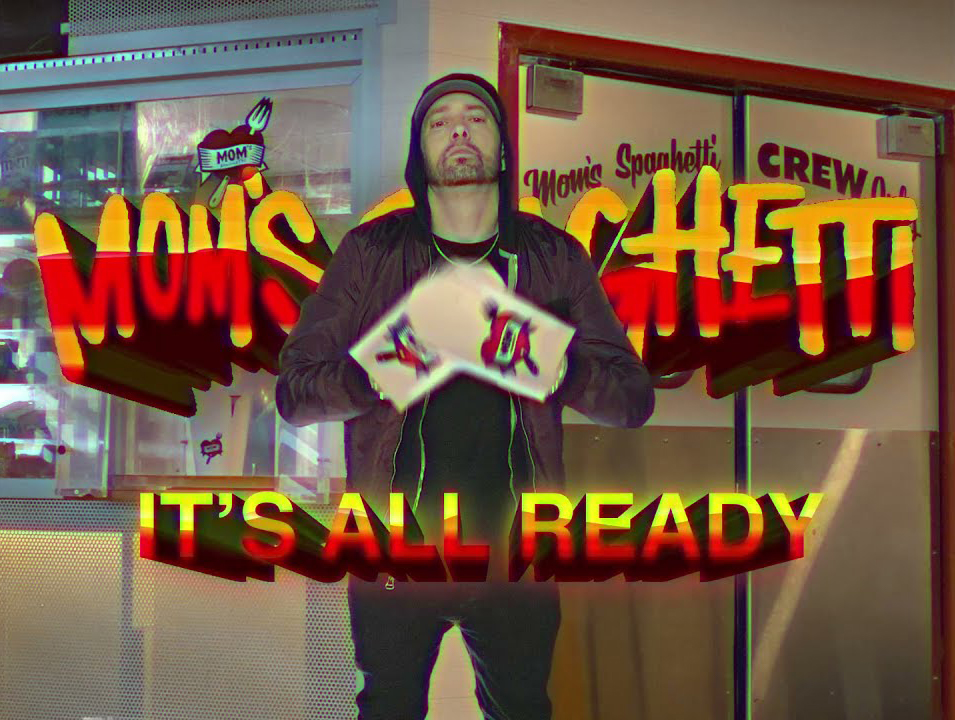 The Rap God turned Food God has announced a new album restaurant and we're not sure if it's a joke or not.
Taking to his socials, Marshall Mathers dropped the news that he was opening a pasta restaurant with the most perfect name: Mom's Spaghetti.
Of course the new venture has been aptly named after a lyric from one of Eminem's most esteemed songs, Lose Yourself:
His palms are sweaty, knees weak, arms are heavy


There's vomit on his sweater already, mom's spaghetti


He's nervous, but on the surface he looks calm and ready
Specialising in meatballs, basghetti sandwiches and - of course - spaghetti, the 48-year-old rapper's concept eatery opens in downtown Detroit in late September.
Fans are unsure if the restaurant is legit, if it's actually an album tease or just a big ol' joke.




Now don't lose yourself, but we can confirm that the restaurant announcement is legit!
A press release from Eminem's team reasserts the news, 'Mom's Spaghetti – the concept restaurant featuring menu items centered around the legendary lyric from Eminem's iconic "Lose Yourself" – will be opening a brick-and-mortar location in downtown Detroit.'
Hard core fans would already be aware of the Mom's Spaghetti concept after a number of pasta pop-ups were launched in 2017.
Eminem's manager, Paul Rosenberg explained that "the previous pop-ups were really a test for us to determine whether there was enthusiasm for a regularly-occurring Mom's Spaghetti spot that would be open all year long. We are really pleased to announce the arrival of the walk-up restaurant and adjacent upstairs store, called The Trailer, where fans can experience a uniquely-curated environment and obtain merch and other items from Eminem and his new pasta operation."
Bellissimo!
Image: EminemMusic / YouTube