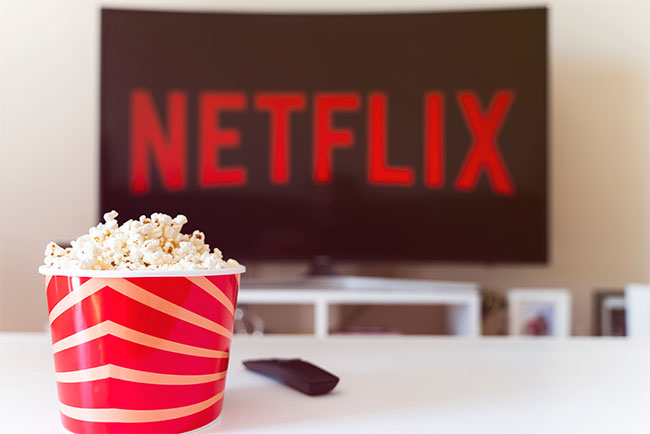 Netflix has been making original content for 9 years now and has just revealed its top 10 original movies and TV series we love to binge.
It's a rare peek; they've never released this kind of data before, which is based on the first 28 days of streaming after the series or movie is released.
Period drama Bridgerton is the most watched TV series, while Bird Box is the top movie.
Most of the entries are recent content, with the oldest being 10 Things I Hate About You from 2017.
Stranger Things, The Witcher and You also made it into the top 10 TV series list along with non-English language shows Lupin and Money Heist.
On the movie front, Extraction starring our very own Chris Hemsworth made it to the number 2 spot (and good news: a sequel is coming), while the rest of the ranking includes Enola Holmes (starring Millie Bobby Brown from Stranger Things), zombie gore fest Army of the Dead and surprise superhero hit The Old Guard starring Charlize Theron (also set for a sequel).
But keep an eye on Korean survival drama Squid Game, which Netflix says could become their biggest TV series ever given its massive popularity since its release only on the 17th of September. It's certainly going to be their top non-English language show according to Netflix.
The lists are below. How many have you seen?
Top TV series – by hours watched
1. Bridgerton season 1 – 625 million
2. Money Heist: Part 4 – 619 million
3. Stranger Things season 3 – 582 million
4. The Witcher season 1 – 541 million
5. 13 Reasons Why season 2 – 496 million
6. 13 Reasons Why season 1 – 476 million
7. You season 2 – 457 million
8. Stranger Things season 2 – 427 million
9. Money Heist: Part 3 – 426 million
10. Ginny & Georgia season 1 – 381 million
Top movies – by hours watched
1. Bird Box – 282 million
2. Extraction – 231 million
3. The Irishman – 215 million
4. The Kissing Booth 2 – 209 million
5. 6 Underground – 205 million
6. Spenser Confidential – 197 million
7. Enola Holmes – 190 million
8. Army of the Dead – 187 million
9. The Old Guard – 186 million
10. Murder Mystery – 170 million
Image: Scarc / Shutterstock