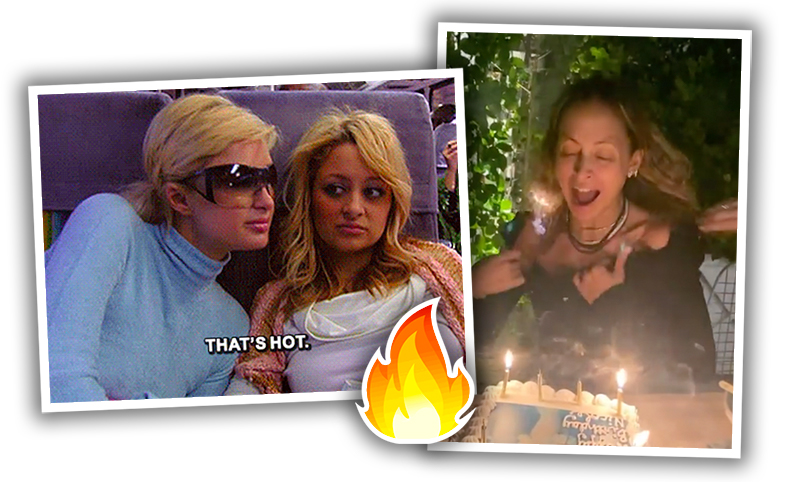 Watch the moment Nicole Richie's hair catches fire while blowing out her birthday candles... now that's hot!
During a birthday dinner with friends and family, the Simple Life star can be seen doing the cliche blowing-out-the candles, but as she leans over the cake both sides of her hair catch light.
First it starts as a small spark that Richie laughs off, but then as the flames further ignite you see the real panic emerge.
Posting the video of the dramatic moment to Instagram, Richie humourosly captioned it, "Well… so far 40 is (fire emoji)."
Husband and Good Charlotte front-man, Joel Madden, took the opportunity to reference his wife's Simple Life days with Paris Hilton, commenting 'That's hot."

Others joined in the joking, including Joel's brother, Benjamin Madden.
"Happy Birthday Sis love you and thankful for you always ❤️🎉 stay lit 🔥," Ben commented.
Kelly Rowland admitted her shock, "My heart just dropped!!!" while Paris Hilton later said, "OMFG Happy Birthday Bill! Hope your ok! Love youuuuu".
Anyway, let's just hope Nicole Richie looks good with a bob hair-cut, cos those ends are gone!
Image Credit: nicolerichie / Instagram