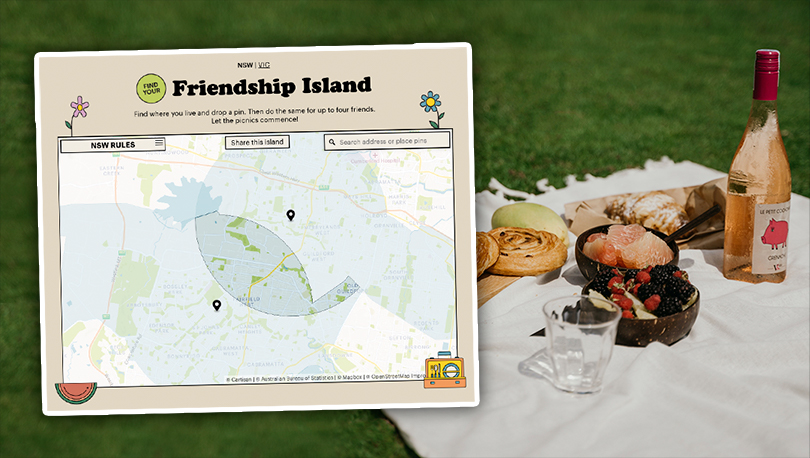 With picnics back for the fully vaxxed in NSW and VIC, we found the cutest tool to help you find the perfect lockdown picnic location.
Created by three picnic fans from Sydney, Friendship Island is a website created for the sole purpose of helping plot a spot for your outdoor gathering of up to 5 fully vaccinated people.
The online tool features an interactive map, and all you need to do is pop in your home address along with the addresses of everyone you want to bask in the sun with.
You'll see a pin dropped on each location, and the outlined section will highlight where exactly you're legally allowed to picnic together.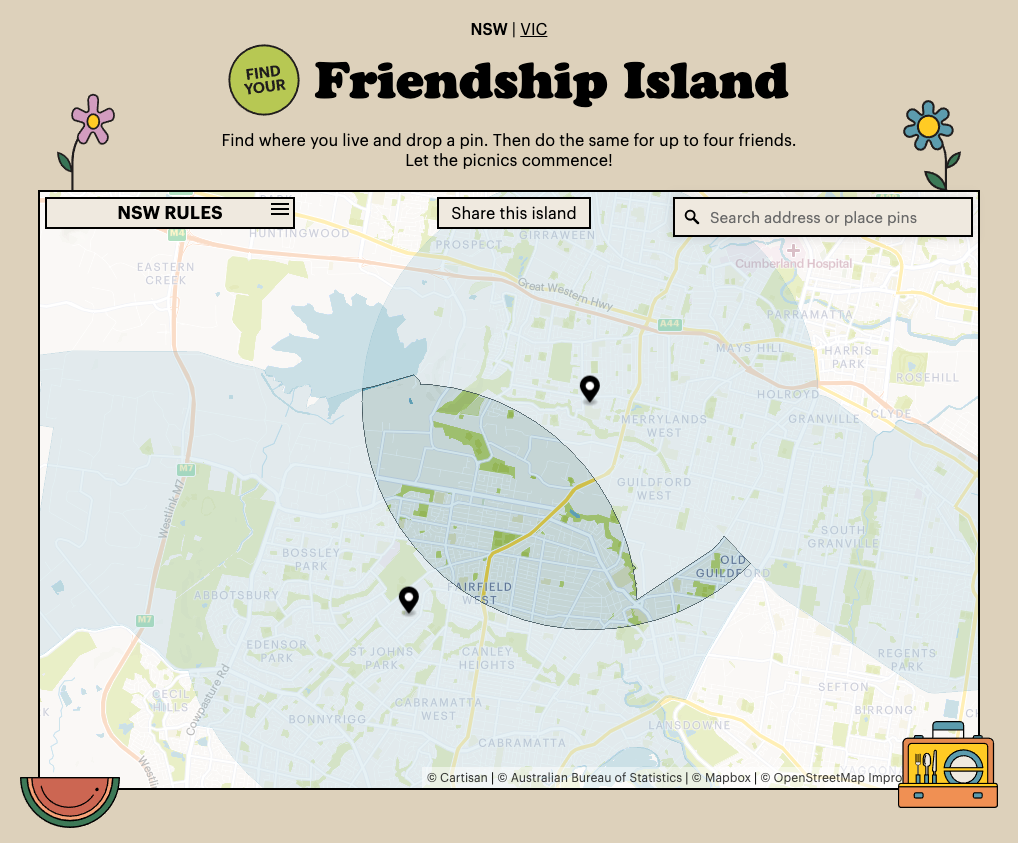 On Friendship Island you can toggle between NSW and VIC at the top, and the site will make sure to find locations suited to each state's COVID restrictions.
You can even view what the restrictions are with a drop-down menu on the left.
Happy picnicking!
Image Credit: Anna Tarazevich / Pexels