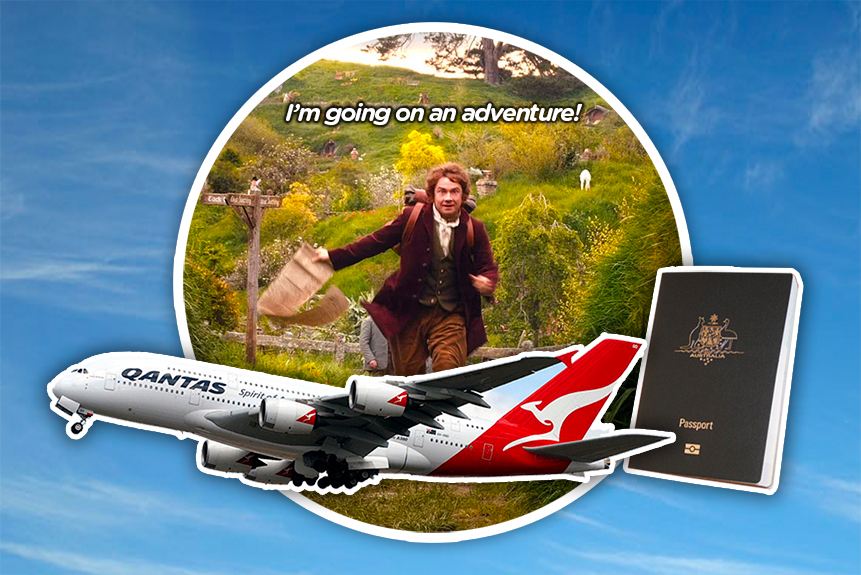 You could be jetting off to the UK, US or Asia as soon as this December!
We've waited on the return of international travel with bated breath, with our ears kept close to the ground for even just a slither of good news.
Up until now, the best news we had was that Alan Joyce speculated Qantas might have international flights from Australia back up-and-running from mid-december, but now we have some official dates!
Mark the third week of December in your calendars! Qantas have confirmed flights to Los Angeles, London, Vancouver and Singapore will commence from December 18, meanwhile routes to Tokyo, Hawaii and Fiji will kickstart from December 19.
Yahoo Finance confirmed the planned flight schedule:
Saturday 18 December, 2021
Sydney to London
Melbourne to London
Sydney to Los Angeles
Sydney to Vancouver
Melbourne to Singapore
Sunday 19 December, 2021
Melbourne to Los Angeles
Brisbane to Los Angeles
Sydney to Honolulu
Brisbane to Singapore
Sydney to Tokyo
Sydney to Fiji
The news from the Australian airline follows announcements from Air Canada about resuming it's Sydney-Vancouver route from December 17 and Hawaiian Airlines about resuming flights to Sydney and Brisbane from December 15.
The only problem now is deciding where to go first! What do you think?
Image Credit: allen watkin from London, UK, CC BY-SA 2.0, via Wikimedia Commons