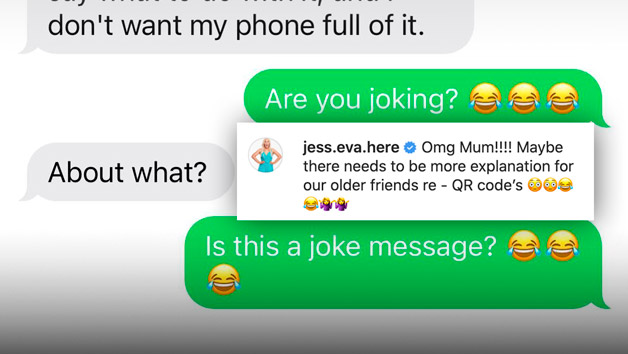 QR codes and checking-in have become the norm today but that doesn't mean everyone knows how to use them properly.
The Block's Jess Eva shared a hilarious photo of a conversation with her mum questioning what to do with them.
Eva writes on the post:
"Omg Mum!!!! Maybe there needs to be more explanation for our older friends re - QR code's 😳😳😂😂🤷‍♀️🤷‍♀️"
In the screenshot, Eva's mother starts the conversation with:
"Sorry to sound dumb, but I'm not sure who to ask…"
Her mother continues to ask what to do with all of the photos she's kept of the codes. She writes:
"Who do I send all those photos of the QR codes too? . I keep taking the pictures of them. Me bloody phones full of them. I havent had any information from government texts or anything to say what to do with it, and I don't want my phone full of it."
Eva responds thinking her mother is joking and replies with:
"Are you joking? 😂😂😂"
Eva's followers found the interaction hilarious and the comments section is filled with laughing emojis. The Block 2019 runner ups Elise and Matt commented on the post:
"Omg 🙈 bless her cotton socks 🤣😂💜"
Mitch and Mark, The Block 2021 Fans v Favs contestants also shared a funny story about their dad in the comments. They wrote:
"This is gold, Gotta love our parents, my dad hasn't left the house since lockdown, he thinks you can't leave the house and has no idea why shops are open😂😮❤️❤️"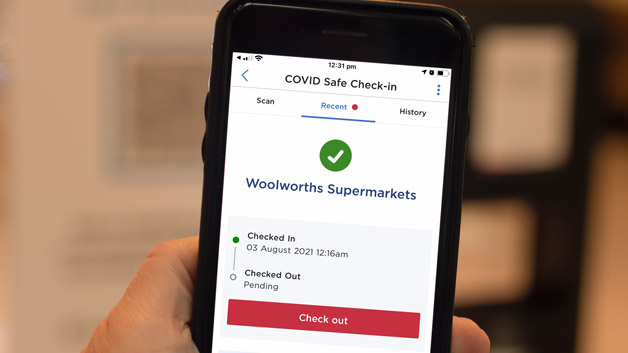 Image Editorial Credit: Daria Nipot / Shutterstock.com
COVID Safe check-ins have become mandatory in some states due to the current lockdowns and are a new thing for many of us so it's not too surprising that some aren't familiar with the process. Using a phone's camera, the QR code is designed to open a check-in form in which the person must register their details to be used for contact tracing.
---
Need to know more about checking in? Click on the relevant links below:
https://www.nsw.gov.au/covid-19/rules/check-in
https://www.covid19.act.gov.au/business-and-work/check-in-cbr
https://service.vic.gov.au/check-in
https://www.covid-19.sa.gov.au/restrictions-and-responsibilities/covid-safe-check-in
https://www.covid19.qld.gov.au/check-in-qld
https://www.coronavirus.tas.gov.au/check-in-tas
https://safewa.health.wa.gov.au/
https://coronavirus.nt.gov.au/stay-safe/check-in-app
---
Image Credit: (@jess.eva.here / Instagram)