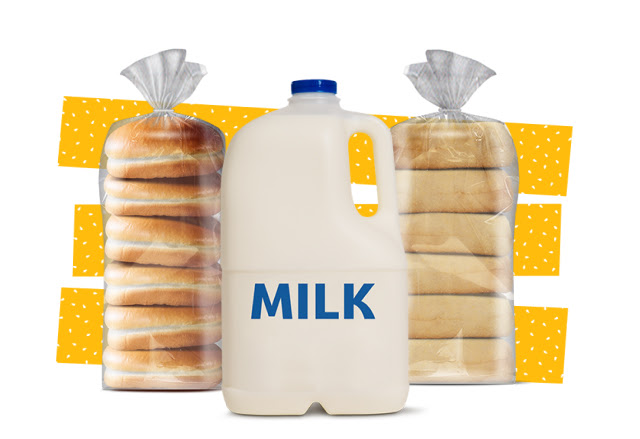 Maccas has brought essentials like milk & bread back to drive-thru.
To combat the spread of COVID-19 and limit individuals' close contacts, the fast-food giant will offer fresh milk, bread rolls, English muffins and Aussie cage-free eggs in drive-thru.
Or if you're in a designated zone, you can also get these goods delivered straight to your door and contact-free through McDelivery.
In an address from the CEO, McDonald's will be continue to place an emphasis on customer safety.
"In the current circumstances we understand many customers will want to limit the amount of time they come into close contact with others. We have immediately implemented changes to assist.

To ensure you have the flexibility to suit your needs, we're introducing new contactless options to our In-restaurant, Drive-Thru and McDelivery services. These procedures will minimise customer and employee contact to further improve the safety of our restaurants.

In restaurant this means our McDonald's crew person will place the bag on the counter shelf for you to pick up, rather than directly handing it to you. You can also use the MyMaccas App to order and pay. Our Delivery partners are ready to deliver our food via a contactless experience, if you so choose."
If you're feeling extra tech-savvy why not do your whole grocery shop online with Woolworths, Coles, Harris Farm or IGA.
To snag free delivery at Coles, spend over $100 on your first order over $150 when selecting one of the 8 hour delivery window.
Get free delivery at Woolworths on your first shop then for all future orders over $300.
Image Credit: mymaccas®