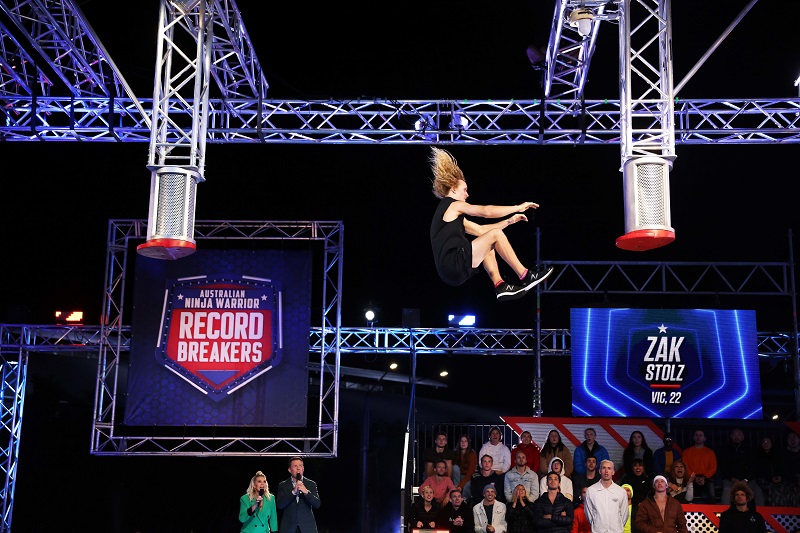 Fan favourite Zak Stolz, 22, has walked away with $100,000 after being the furthest fastest competitor in the Australian Ninja Warrior Season 5 Grand Final tonight on Channel 9.
Stolz said: "Winning means so much more than just prizemoney to me. To be honest, the feeling is yet to sink in fully, but there's a massive sense of accomplishment that comes with the title that I believe I'll be able to reflect upon for the rest of my life and look back on whenever times are tough."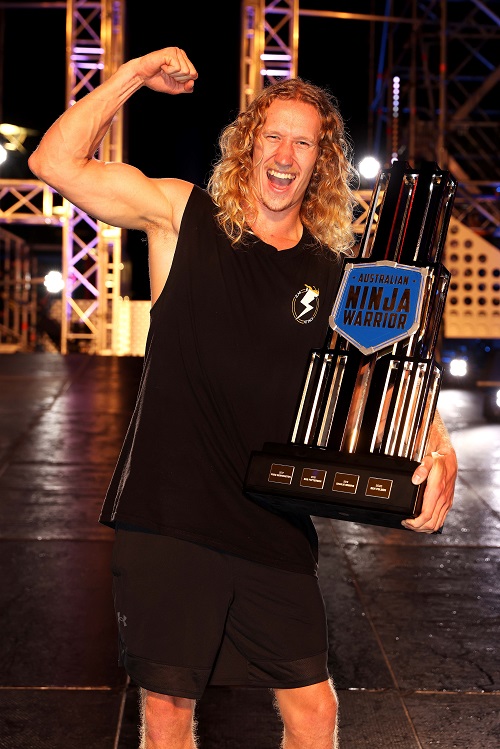 After being conquered in 2020, Mt Midoriyama fought back all season, creating bigger, harder and higher obstacles to try and stop Australia's toughest Ninjas. It has been an epic journey, leaving just 10 of the best and bravest standing in Grand Final Stage 2.
Zak and stuntman Mike Snow entered the finale with the crucial advantage of a second-chance run and they both needed it. Mike just fell short with his second run, but Zak triumphed and powered through to progress to Stage 3 alongside best friend and last year's runner-up, Charlie Robbins.
In a suspenseful finish, Zak continued his strong form, falling short of conquering the mountain but going one obstacle better than Charlie, thus claiming the Season 5 title of furthest fastest on the hardest course Australian Ninja Warrior has ever built.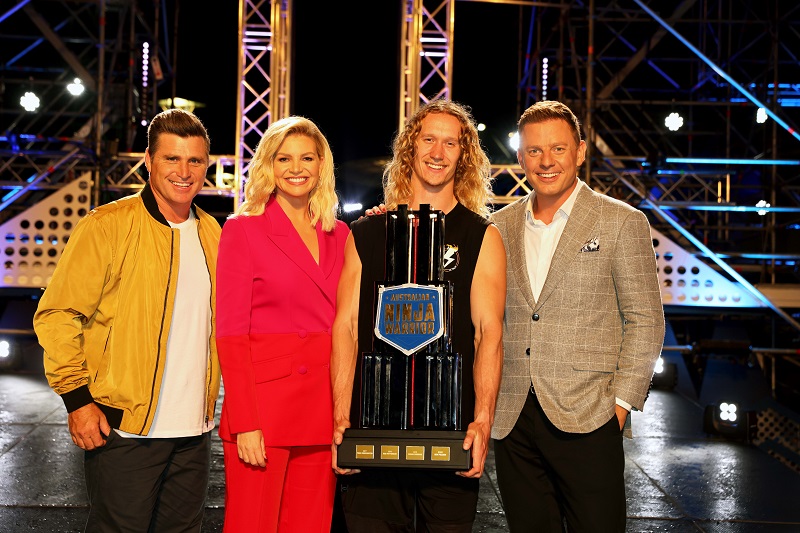 (Images Supplied by 9: Shane Crawford, Rebecca Maddern, winner Zak Stolz and Ben Fordham)
Reflecting on the win, Zak paid tribute to his late father, saying: "It is such a surreal moment and I know my father would be so proud of me. Not to mention putting a smile on my mum and other supporters' faces. That is honestly more valuable than anything to me."
The Ninja action doesn't end there, because tomorrow on Channel 9 at 7.30 pm, the best of the best competitors including Zak and Charlie return in a brand new special, Australian Ninja Warrior: Record Breakers.
For the first time ever, Ninjas will compete head to head on a unique Record Breakers course, taking on the Rising Mega Warped Wall, Ferocious Ferris Wheel, Sprinting Steps Showdown, Soaring Sonic Shelf Grab and Super Salmon Ladder, to set their own records.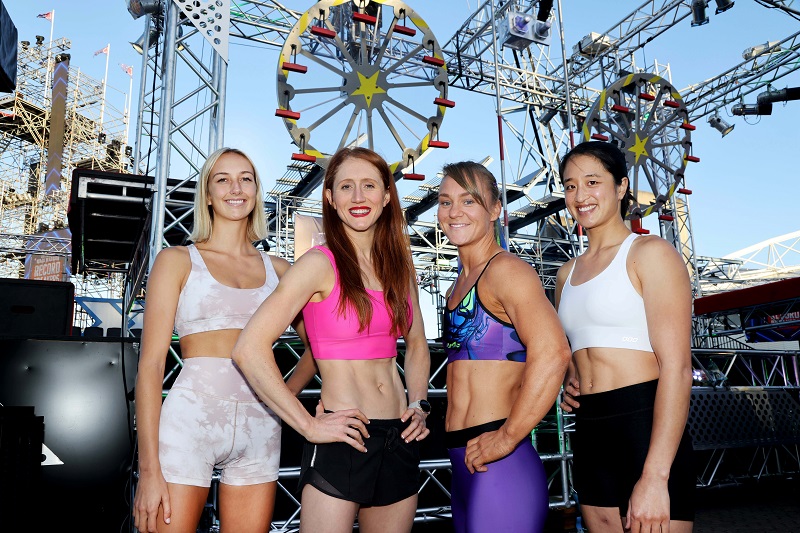 With a total prize pool of $90,000 and the record-breaking Ninjas receiving $15,000 for each obstacle win, the Ninjas will be striving to go further, faster, and higher than they ever have before