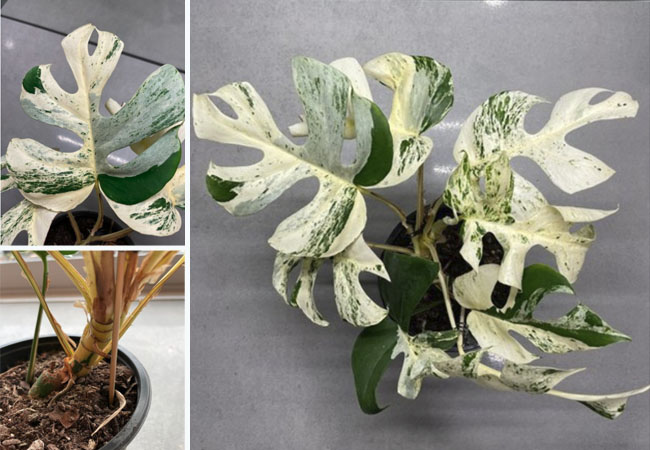 A houseplant has sold for $25,094 (NZ$27,100) on a New Zealand auction site.
The very rare white variegated Rhaphidophora Tetrasperma was listed on website Trade Me by user hurley88.
The listing described the plant as having "8 leaves with the 9th just about to uncurl. Each leaf has excellent variegation as does the stem and is well rooted in a 14cm pot."
The sale attracted 248 bids and came down to a fierce bidding war between two people who raised the price by $3,000 in the final few minutes alone.
One person commented on the listing page: "Out of curiosity do you come with it to take care of it at that price !!!!" To which the seller replied: "😂 in home care is extra".
Trade Me spokesperson Millie Silvester told CNN that the plant was "the most expensive houseplant ever sold" on the auction site.
She said while rare varieties were commanding "massive prices", even everyday indoor plants were seeing big jumps in prices thanks to our growing (pun intended) passion for indoor plants.
Better check your houseplants to see if you've got a pot of gold sitting in a corner!
Image: Trademe.co.nz