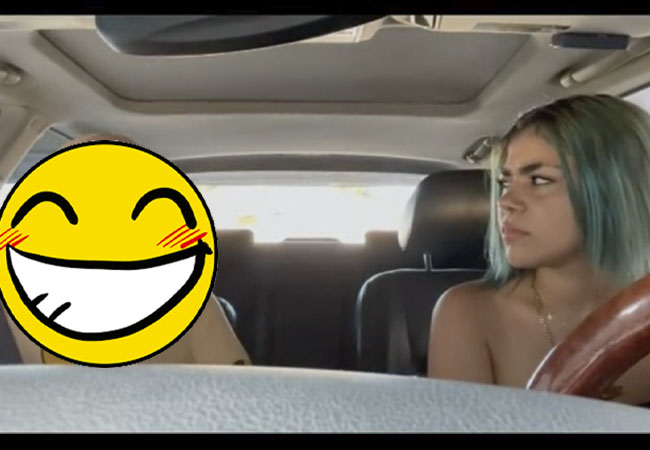 We love a good dad joke around these parts and this prank of a young woman as she gets ready to take her dad for a drive for the first time is golden!
TikTok user ariiiiibaaby uploaded the video showing her sitting at the wheel waiting for her dad to get in the passenger seat. She's less than impressed when he shows up in a very specific costume!
Her death stare at him is priceless - and perhaps he's trying not to crack a smile underneath his 'skin' too. She finally says "You play too much" before getting out of the car in a huff.
He's probably been planning it for years! We hope he enjoyed his moment. And we hope he gets to go on a car ride with his daughter eventually...