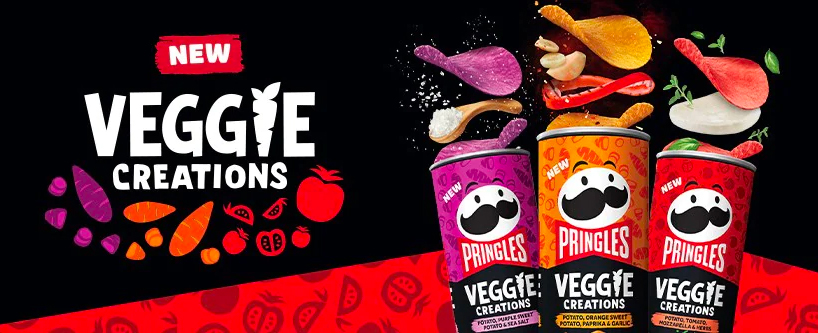 There's nothing quite as satisfying as the crunch of a salty Pringles chip - and now you can kick the guilt of slinging back a whole tube of them to the curb with the all new Pringles Veggie Creations.
With "EPIC VEGGIE TASTE IN EVERY CHIP", the new range of vegetable and spice-inspired Pringles will see supermarket shelves stocked with 3 brand new flavours:
Potato with tomato, delightful mozzarella and herbs (suitable for vegans).
Potato with purple sweet potato and sea salt (suitable for vegetarians).
Potato with orange sweet potato, delightful paprika and garlic (suitable for vegans).
The new range will be available from Coles supermarkets in June.
IMAGE CREDIT: Pringles