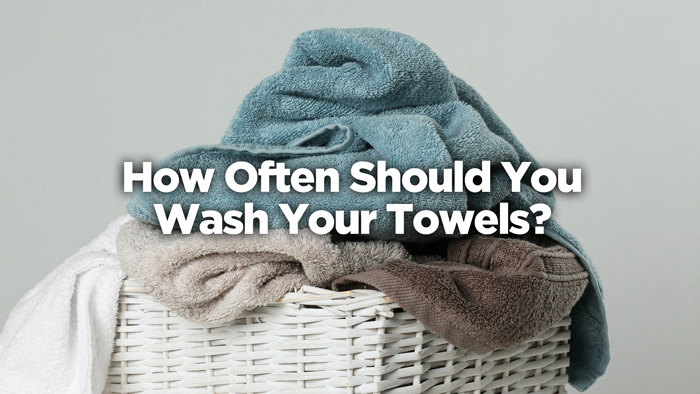 How often do you wash your towels? It's probably not as often as you should!
Cleaning experts reveal how often you should actually wash your bath towels, hand towels, and bath mats.
The topic has recently been brought up again by creative stylist, Liz Amaya, and she's shared the revelation to her 84.5k followers on Instagram.
The professional creative home stylist created a video explaining that towels absorb water and remain damp causing them to be perfect breeding grounds for unwanted germs.
She reveals towels should be washed every three uses, hand towels daily, and bath mats twice a week. If you use a washcloth in the shower, it should be air-dried and washed after every use.
This is backed up by Healthline.com which recommends the same frequency and they explain:
"Dead cells make up the top 20 layers of your skin. Some of these cells scrub off in the shower, but many of them will end up on your bath towel every day."
"The Cleaning Institute recommends washing bath towels after three uses. If you shower every day, that means laundry almost twice a week. Regular laundry is sufficient to clean towels and remove any germs that are starting to accumulate."
What happens if you don't wash your towels this often? Apparently dirty towels can spread viruses, fungi, and bacteria whilst also irritating skin and possibly spreading infections. You should also never share a towel with someone you don't know or someone who's ill, especially during the current climate.
Image Credit: (New Africa / Shutterstock.com)