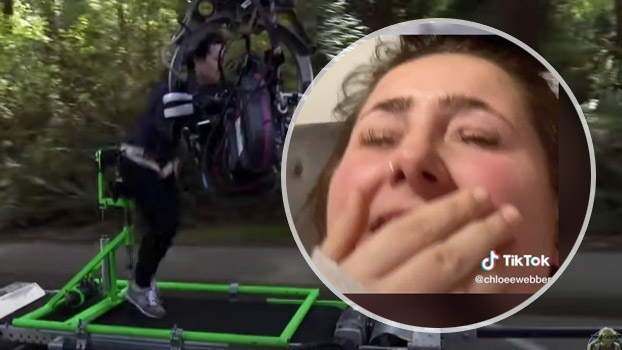 Behind-the-scenes footage from Twilight has resurfaced and has got the internet talking, revealing how the vampires did their fast running.
Tiktok user @chloeewebber posted her reaction to discovering the footage and says:
"I'm baffled, my friend just sent me the behind-the-scenes of how they did the running, like the fast vampire running in twilight."
"I don't know what I was expecting, but it wasn't this!"
Of course, from the revelation, the internet was also amused, and in came the comments:
"PLS ITS SO FUNNY, THEY'RE LIKE HUMAN HAMSTERS."
"No wonder Robert Pattinson hated twilight so much."
"You're telling me they didn't just turn on 3x."
The original footage of the behind-the-scenes seems to have come from VFX GURU on Youtube, titled, The Twilight Saga: Breaking Dawn - Part 1 (2011) - Behind the Scenes.
The behind-the-scenes clip reveals the actors running on what looks to be a treadmill on wheels, that is being pulled forward by another vehicle. It looks so absurd that fans are finding it hilarious.
The Twilight Saga starring Kristen Stewart, Robert Pattinson, and Taylor Lautner were box-office hits, the five films grossing $USD3.346 billion worldwide.
Image Credits: (VFX GURU / Youtube | @chloeewebber / TikTok)