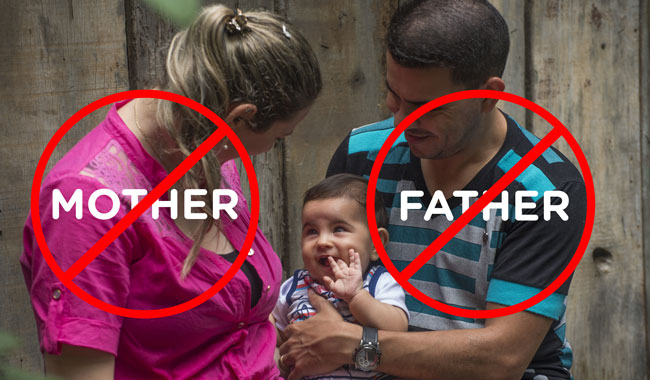 The Australian National University has released a new Gender-Inclusive Handbook on their website and it's contents are causing a bit of a stir.
In particular, the term Mother and Father is suggested to be replaced by Birthing Parent and Nonbirthing Parent.
Or if you prefer, you could use Gestational Parent or NonGestational Parent. Huh?
WHAT ARE YOUR THOUGHTS?
Here's what was written in the document:
"When discussing childbirth, use the terms "gestational" or "birthing" parent rather than "mother", and the terms "nongestational" or "nonbirthing" parent rather than "father""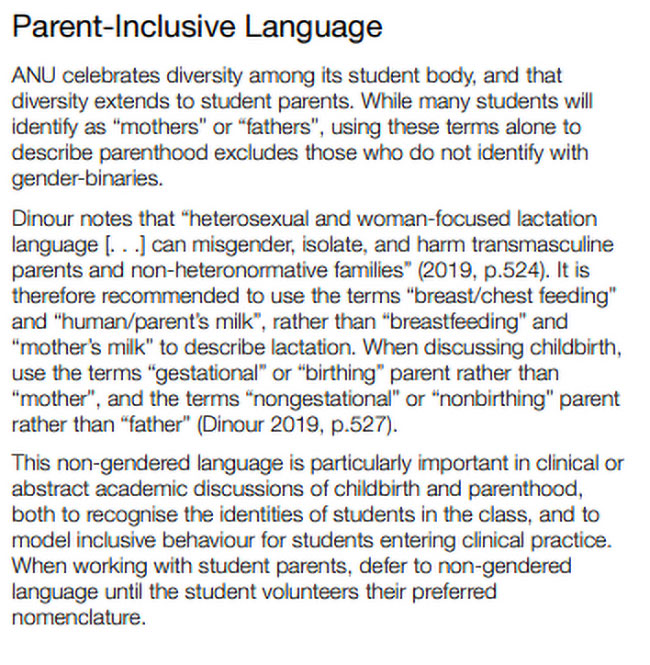 IMAGE SOURCE: ANU Gender-Inclusive Handbook
Now to be fair, these are recommendations and may not be fully endorsed by the Australian National University.
Previously, a hospital in the UK released a similar set of Gender Inclusive language guidelines in regards to Breast Milk being changed to Parent's milk (also recommended in the ANU).
Could all of this get lost in translation?
Image by Junior Aquiles Junior from Pixabay