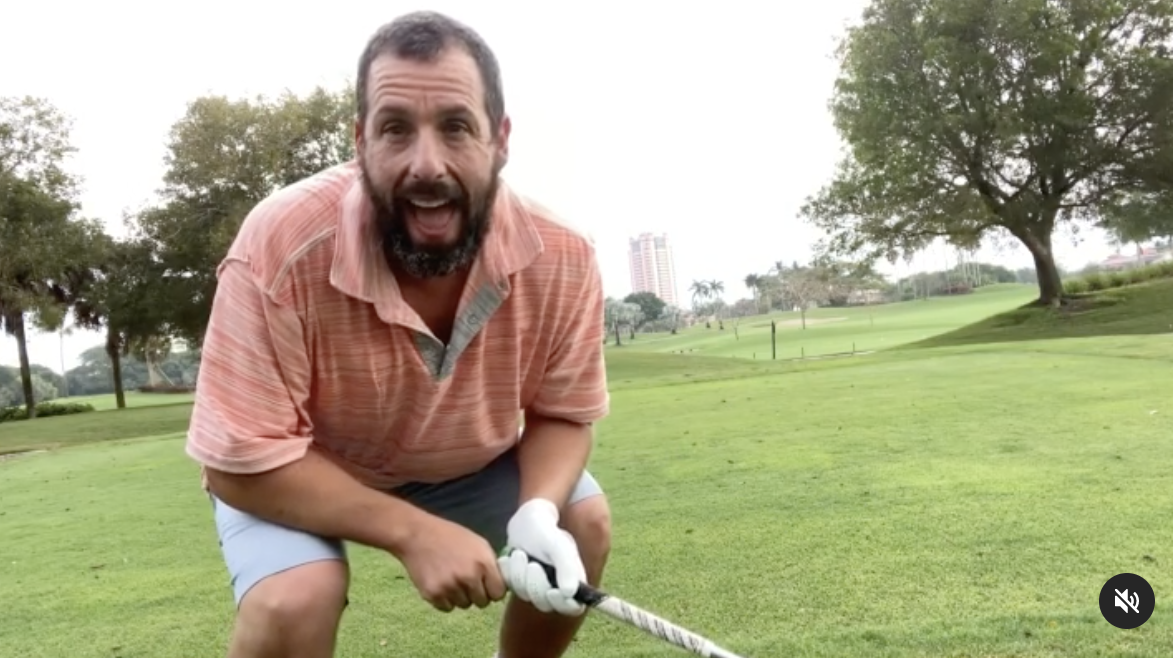 Adam Sandler re-creates Happy Gilmore golf swing to celebrate 25th anniversary (@adamsandler Instagram)
It's hard to believe but 90's cult classic Happy Gilmore celebrated its 25th Anniversary yesterday.
And to celebrate Hollywood actor and comedian Adam Sandler hit the Golf Course to re-create his iconic Happy Gilmore golf swing.
Sandler took to social media yesterday to share the short clip of himself.
The 54-year-old can be seen setting up his camera to capture the swing as he says it's been "25 years since I've done this, so let's see what happens".
Just before Sandler gets into his swing you can hear him say "Shooter McGavin, this is for you" which is, of course, a reference to the Happy Gilmore character.
He can then be seen pulling off the "Happy Gilmore" golf swing as he takes a running start and unleashes on the ball with his rather larger driver.
Sandler walks back towards the camera before dropping a knee looking down the lens and saying "You're dead, Shooter" before signing off with his trademark Happy Gilmore laugh.
Happy Gilmore was released on February 16, 1996, in the States and on August 8, 1996, in Australia.
In case you have forgotten just how great the comedy was here is the trailer!