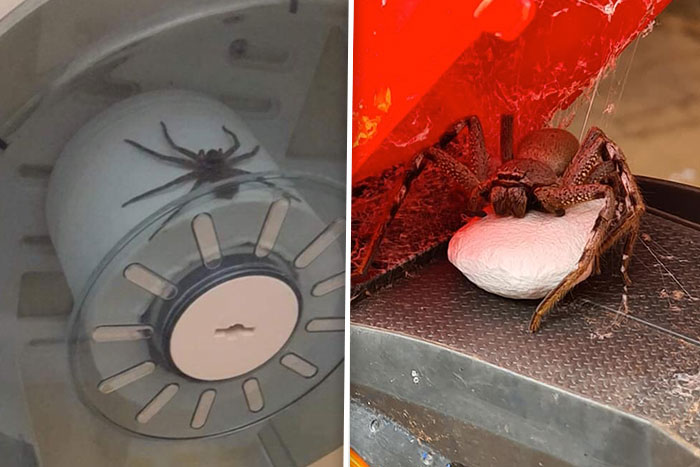 It seems like the spiders are out in full force this summer, with two more viral posts being shared around the internet recently.
One encounter happened in a public toilet and the other encounter happened when someone came across an eight-legged critter in a toy. Both in Australia, of course!
As if public bathrooms aren't scary enough... when this Reddit user entered the toilet stall, they were greeted by a massive huntsman, sprawled across the top of the toilet paper roll in the dispenser.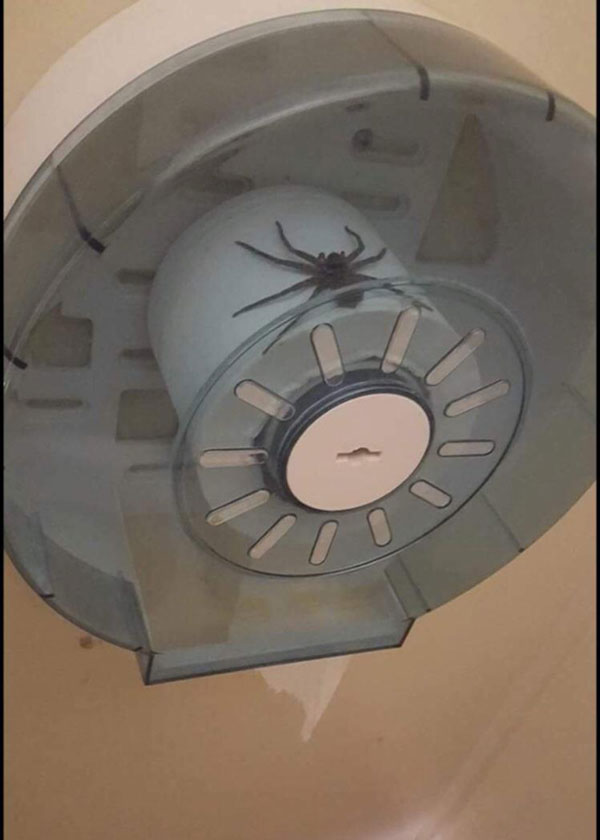 What would you do? Wipe or walk away? Image Credit: (verilyRegister36 / Reddit)
verilyRegister36 on Reddit posted the viral photo with the caption:
"You have to either wipe or walk away without wiping. Both choices aren't pleasant."
So, what would you do? Here's hoping that they actually noticed the spider before doing their business and made a dash for it before any wiping had to be done.
Luckily, the toilet roll holder was clear so you could see in it. Could you imagine not realising and pulling down on the roll and having a spider fall out!
One commenter wrote:
"But just think. If the dispenser wasn't clear (like lots of them are) you wouldn't even think twice about grabbing some paper."
Meanwhile, in Kalgoorlie in Western Australia, Facebook user Brooke Thorpe, shared images of a huntsman she found in a child's toy. She shared the photos on the 'Australian spider identification page'.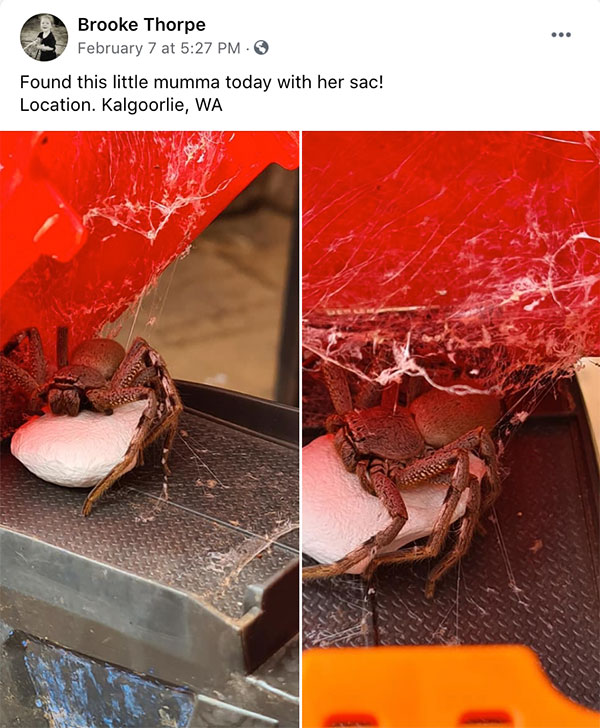 "Found this little mumma today with her sac!", she posted.
She wrote in the comments:
"I was actually outside with my two pythons letting them get some sun when my nephew bought me this toy and I found this."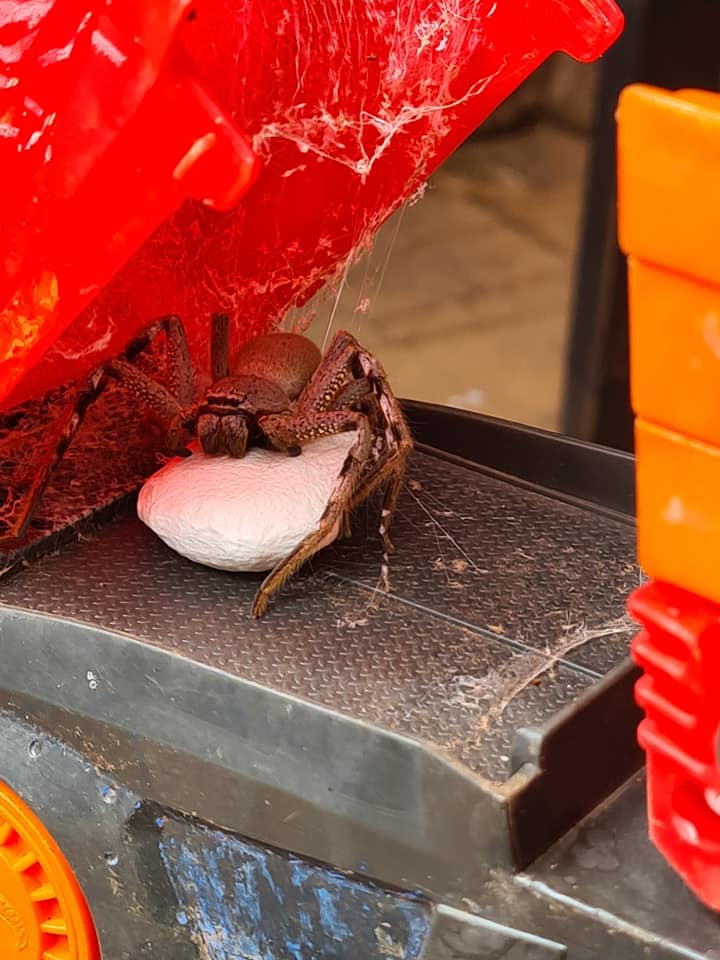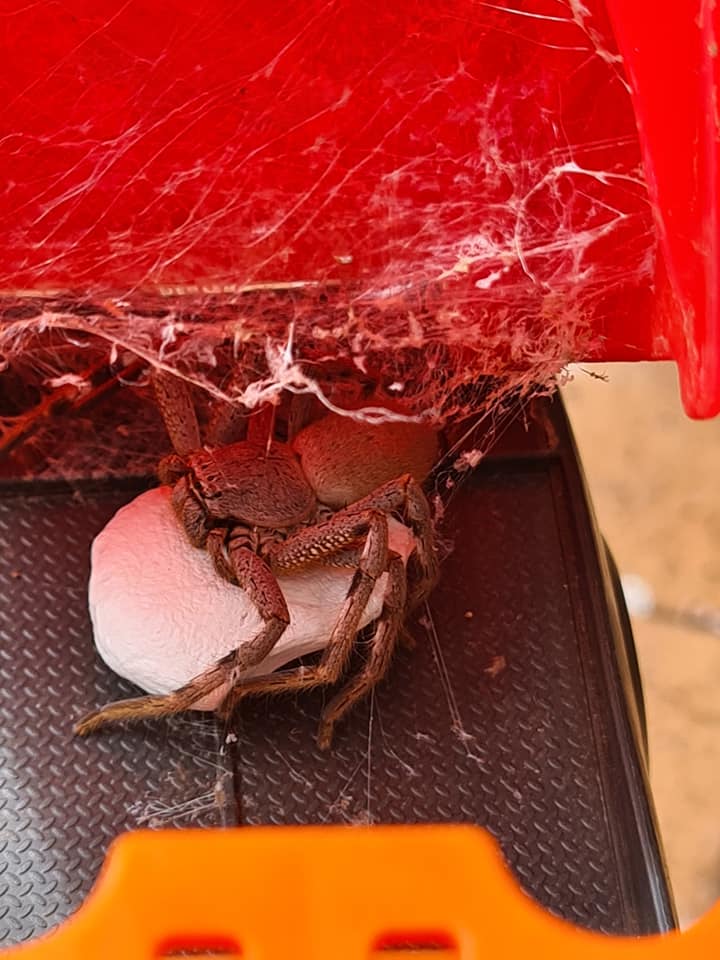 Image Credits: (Brooke Thorpe / Australian spider identification page / Facebook)
In what appears to be a toy truck, the images show the proud spider mumma protecting her babies in an egg sac, surrounded by webs. Female huntsmans are known to lay up to 200 eggs in the white papery silk egg sac. The mothers will lay a ground-sheet of silk, lay her eggs in it then complete it and guard the sac until her babies hatch.
Arachnophobe's, be sure to keep an eye out — it seems like these eight-legged-creatures are hiding in every corner!
Image Credits: (verilyRegister36 / Reddit) + (Brooke Thorpe / Australian spider identification page / Facebook)