Bega Cheese Limited today announced that a new limited-edition collaboration called the "Vegemite X Volley" is set for release on the 10th of February 2021.
You would be right in assuming that this was some sort of early April Fools joke, in fact, Matt Gray (Head of Marketing at Bega Cheese Limited) said via social media "What started as an April Fool's joke has organically blossomed into this fun collaboration which we hope will put a rose in every cheek!"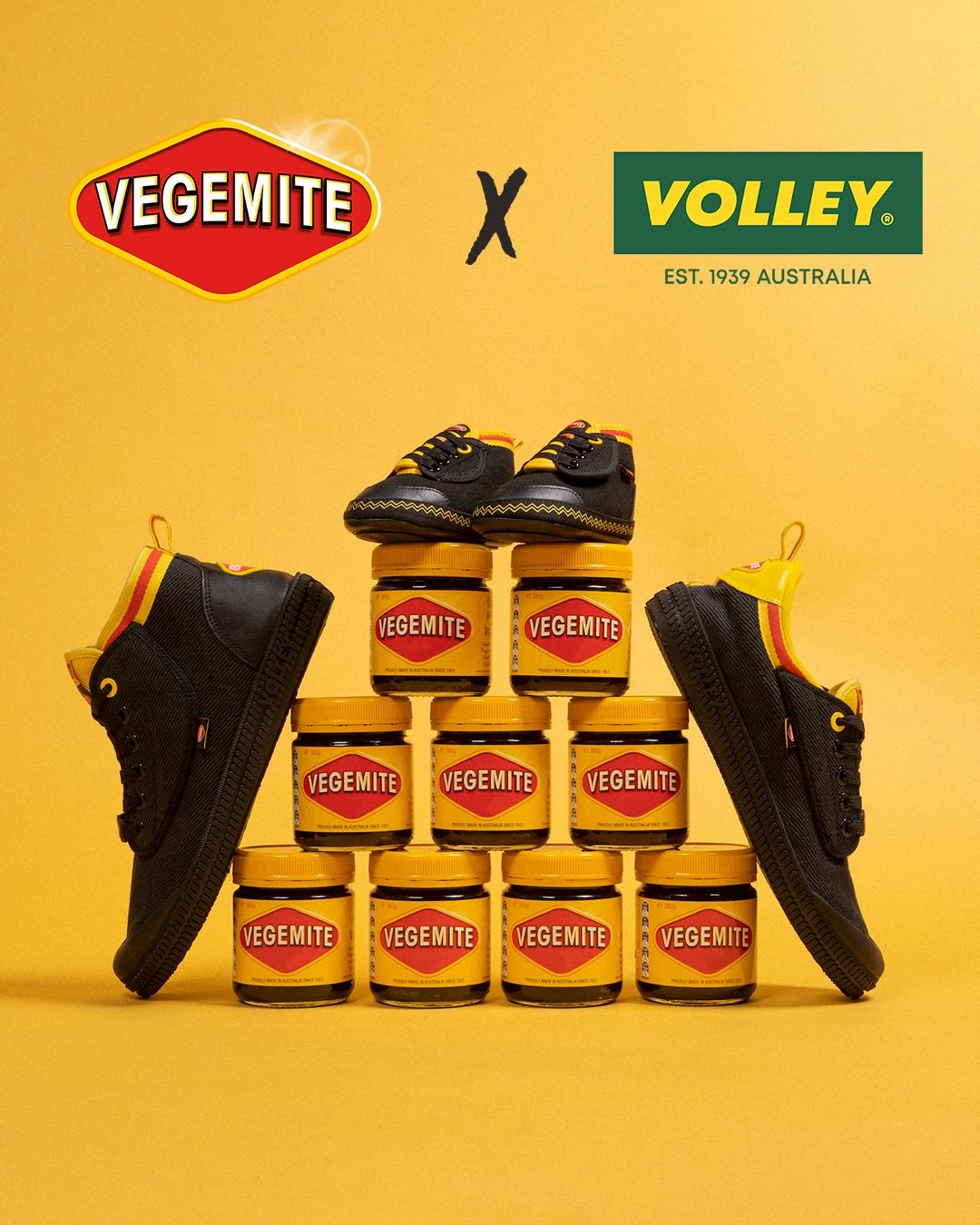 (Pic: Bega Cheese Limited)
There's no word yet on what the shoes taste like, although the use of the hashtag #tasteslikeaustralia suggests that the shoes may taste as good as they look.
What do you think, are these new shoes (that we are dubbing with the celebrity couple formula for names "Volleymite") hot or not?
Just like Vegemite itself, it could be the taste that divides a nation. In this case Fashion taste.
One thing is for sure, this is the most bizarre collaboration of 2021 so far and it's still only February, what else can we expect this year?