Melbourne based indy game developer "Samurai Punk" has announced that their new title "Roombo: First Blood" is available on Xbox and Playstation.
The game is a comedic, top-down, stealth-action masterpiece where you are a robot vacuum cleaner and fending off burglars from your home.
You'll need to hack smart-home gadgets like lights, doors and various appliances to set up traps, or improvised weapons from objects around the house.
Be a stealth appliance as you hide under furniture then set your trajectory and smash into your enemies, knocking them over with such force that they go flying, then chew them up when they're down.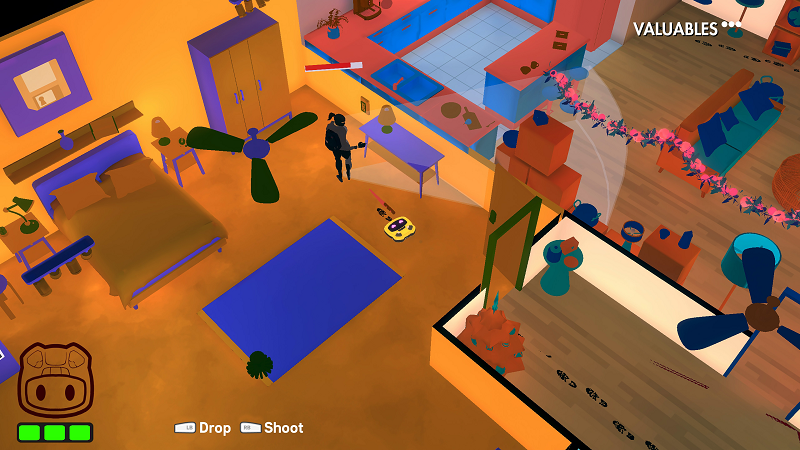 It's a little bit, David Cronenberg, and a little bit Home Alone mixed with Rambo.
Because you are a robot vacuum cleaner don't leave too much blood on the carpet, because you'll need to make sure the house is clean before the family gets home.
Only you can save Christmas and show these burglars that justice sucks!
"Roomba: First Blood" is a beautiful but short experimental game featuring 6 difficulty scenarios set in one stage and an unlockable gallery of concept art.
For PC users the Steam release adds achievements and 3 additional silly bonus scenarios.
It's great work from an Australian based company and we hope they expand on this and continue to come out with equally engaging and irreverent titles.
Buy on Xbox
Buy on Playstation