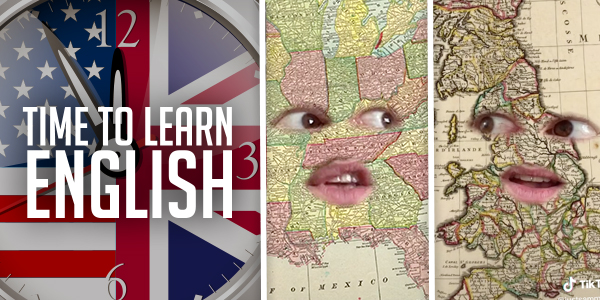 Ok Guys, Schools in session and it's time for an English class lead by none other than a talking United Kingdom map.
If anyone should be able to teach us all about the English language surely the talking UK map is the best person for the job!
The mouth and eyes behind the talking map is TikToker @justsammorris who has been making these hilarious videos "educating" a talking USA map all about the "correct" English words.
In the short clips, the map of the UK starts off by asking the map of the USA to tell him what they call certain words and objects in the USA. The very first one of the bat is Pavement which the USA proceeds to call a Sidewalk.
The back and forth goes on and on as they discuss common words that are very (very) different in the two English speaking countries.
It may surprise you to learn that there are quite a lot of differences between words in the two countries and that the way in which we pronounce words in Australia is a strange mix of the two.
Check them out below and let us know which do you prefer the British or American pronunciations?