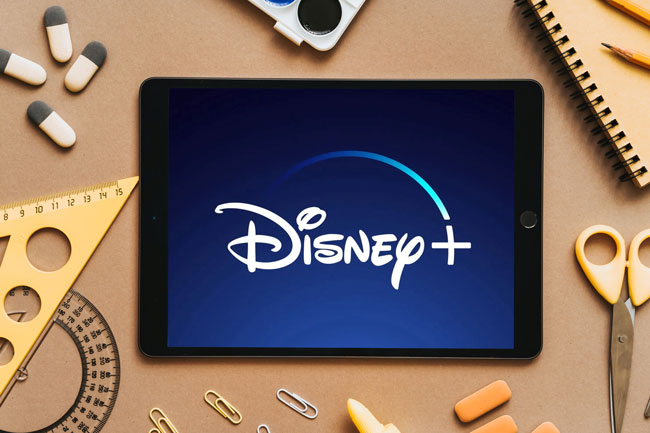 Disney+ is set for a price increase in February. Hold the phone everyone!
The streaming service will see an increase from $8.99 per month to $11.99 per month (or $119.99 annually).
Now before you launch the pitchforks, there's a really good reason.
Disney is adding a general entertainment brand to their service and it's called STAR.
Our. Biggest. Content. Drop. Ever. 🤩

Introducing STAR, a whole new world of entertainment coming to Disney+ on 23rd February ⭐️

What are you looking forward to most?👇 #StaronDisneyPlus pic.twitter.com/ypPBYaxoPX

— Disney+ UK (@DisneyPlusUK) January 28, 2021
Back in 2019, Disney acquired 21st Century Fox which has a massive library of content begging to be set loose.
We have already seen The Simpsons come to Disney+, but now there is a huge back catalogue of TV shows and movies for us to enjoy.
Disney has announced the lineup for the all new international hub titled 'STAR' coming to #DisneyPlus. Some notable titles include:
- ALIENS
- BORAT
- BOYS DON'T CRY
- DAWN OF THE PLANET OF THE APES
- DEADPOOL
- JENNIFER'S BODY
- JOHN TUCKER MUST DIE
- JOHNSON FAMILY VACATION
... pic.twitter.com/cv3slN65W7

— Disney+ Updates (@moredisneyplus) January 28, 2021
TV Shows coming to Star include The X-Files, Ugly Betty, Raising Hope, Prison Break, The Orville, New Girl, My Name Is Earl, Last Man Standing, How I Met Your Mother, Firefly, Castle, Bob's Burgers, and 24 to name just a few.
Then there are Movies. 7x Alien films, Planet of the Apes collection, Deadpool 1+2, Die Hard (Yippee Ki Yay), Taken films, and so much more.
Of course, due to existing agreements with other streaming providers in Australia, some of these shows may not launch with the service.
All in all, there are over 1000 new titles coming to Disney+. Which for an extra $3 per month might be worth it.
Star launches on Disney+ on the 23rd February 2021.