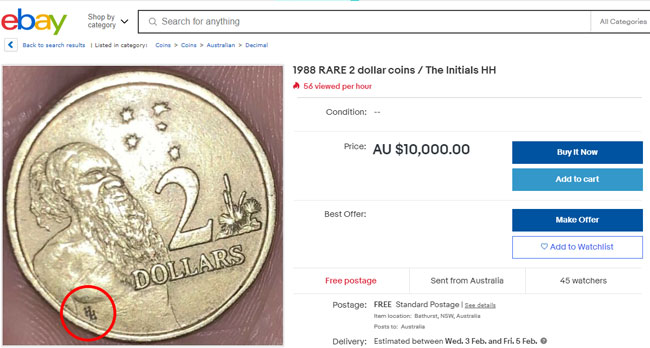 Head straight for your piggy banks, wallets and purses. There's a chance you could be sitting on a $10,000 Australian $2 coin.
Joel Kandiah, a Western Australia commerce teacher, has released another TikTok video showing a batch of different $2 coins.
Only this time, the last one in the video is going for up to $10,000 dollars on eBay!
These special $2 coins were minted in 1988 and 1989.
The special feature of these coins that make it so special is the tiny HH on the tails side of the coin.
Looking closer, you can see the HH is on the chest of the indigenous man (Gwoya Tjungurrayi)
And what's more, there are supposed to be around 198 million of these in circulation!
Winner Winner Chicken Dinner!
IMAGE SOURCE: eBay