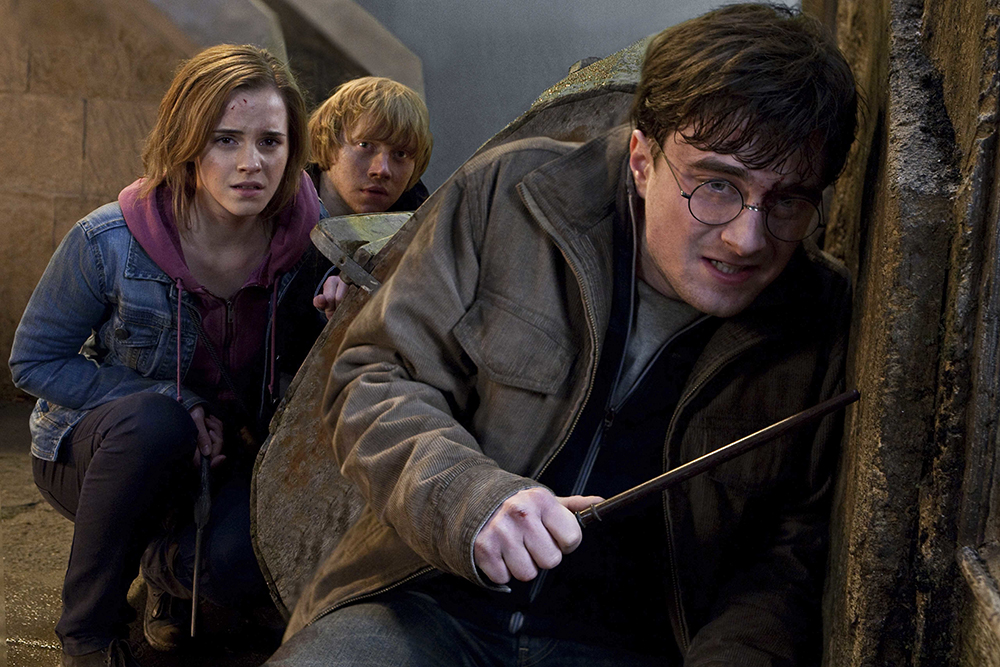 Emma Watson, Rupert Grint and Daniel Radcliffe are shown in a scene from "Harry Potter and the Deathly Hallows: Part 2." (AP Photo/Warner Bros. Pictures, Jaap Buitendijk, File)
Potter fans I have some very bad news for you today and I apologise in advance for the sadness this is sure to cause within the loyal Harry Potter community.
Just this week an article in The Hollywood Reporter suggested that there was a Harry Potter television series in the works.
The news quickly became a hit with Potter fans with The Hollywood Reporter suggesting that HBO Max are developing the "live-action" series backed by Warner Media.
Twitter blew up after the story dropped with fans expressing a range of emotions regarding JK Rowling's involvement after some of her more recent opinions and transphobic views. While some fans were happy to hear the news, others yes, want more Potter content just not if Rowling is going to benefit financially from it.
wanting more Harry Potter content but not wanting jk Rowling to make any money off it pic.twitter.com/719wM9v8n6

— ayeo (@gimmekith) January 25, 2021
Despite having #HBOMax I would rather pirate the new #HarryPotter series than support JKRowling residual checks

— KC James (@Zombieboba) January 26, 2021
I have been a fan of Harry Potter pretty much since before I can remember , and It's a slim chance I'm going to stop being a fan of the over all series because of the author , I can fully take Into account she's more of a snake than nagini ♡ #HarryPotter #JKRowling #oof

— milicent gnome wizard (@hesaiddreet) January 26, 2021
jk rowling actively enforced ideas that strip rights away from trans people. if you support her work in any way, you are enabling that. you are also telling your trans friends that they're an afterthought. shut up.

— neil (@neilsounds) January 25, 2021
However, and we are sorry to say this Potter fans but both Warner Bros. Studios and HBO Max have since shut down the rumour mill.
Speaking with The Wrap executives from both companies said that "there are no Harry Potter series in development at the studio or on the streaming platform."