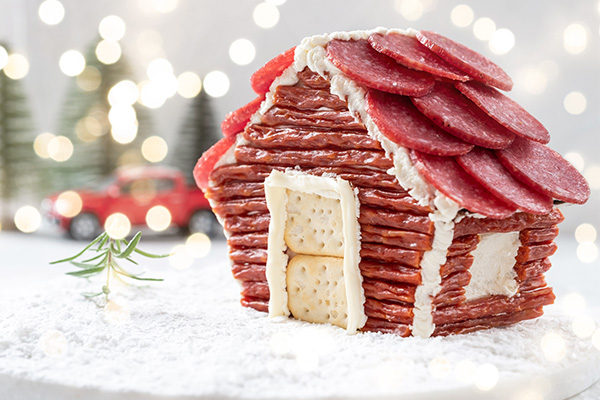 Forget gingerbread houses and charcuterie boards… This year everyone is making 'Charcuterie Chalets!'
Sure, you could go with your standard grazing platter and traditional gingerbread house this holiday season but it's 2020, so why not combine both and have the best of both worlds.
Whether you decide to build a charcuterie chalet, cottage, cabin, or a whole meat mansion, you can get your DIY on and use your creativity to make an amazing savoury masterpiece that will impress your guests.
How you build your delicious home is up to you but first, find a nice solid board as a foundation to build on. Build the base of your home with crackers and breadsticks; cream cheese or a good dip is perfect to use to 'glue' it all together. Then add on your meats, cheeses, and other delicious goodies. The possibilities are endless!
Here are some of the best charcuterie houses we've found on the internet to give you some inspiration!
Happy building, and don't forget to show us your results on our socials.
Image: (Elena Shashkina / Shutterstock.com)