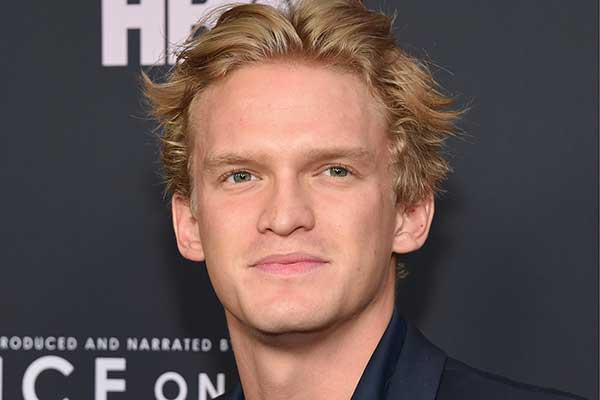 Aussie singer Cody Simpson revealed on his Instagram account to his 3.9 million followers that he's qualified for Australian Olympic trails for the 100 metre fly in 2021.
Simpson, who split with superstar girlfriend Miley Cyrus earlier in 2020, showed it hasn't slowed him down, claiming that he's only been back in the pool for five months!
"After only 5 months back in the water with my incredible coach @hawkebr, I was able to take out a win and secure a spot at next years Australian Olympic trials in the 100 fly," Simpson said on his Instagram.
Simpson also said he had a promising career as a swimmer until he took a different path at the age of 13.
In those ten years out of the water, he's been extremely busy, including touring the world, performing on Broadway and speaking at the United Nations.
"I have had the chance to experience and learn so much as a musician from touring around the world, releasing albums, performing as a leading man on Broadway, publishing a work of poetry, traveling with and speaking at the United Nations on environmental and oceanic matters and much more."
His post has received some high profile support from the pool including Aussie swimming stars Ian Thorpe and Michael Klim.

American Olympian Michael Phelps, with 28 medals to his name, said, "Lfg!! Congrats mate!!"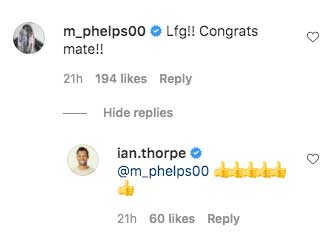 Simpson wasn't just supported by swimming elite either, celebrities like Patrick Schwarzenegger joining the congratulations with a simple, "Sick !!"

Even the Australian Commonwealth Games Twitter account joined in, suggesting we might see Cody Simpson at the Birmingham Commonwealth Games in 2022.
"Who knows we might see the music star on the starting blocks at
@tokyo2020 and the @birminghamcg22," @CommGamesAUS tweeted.
.@CodySimpson has announced on his @instagram that he has qualified for the @swimmingaustralia Australian Olympic Trials 🙌

Who knows we might see the music star on the starting blocks at @tokyo2020 and the @birminghamcg22 👏🇦🇺#Repost pic.twitter.com/GfZoGQ3aI4

— Commonwealth Games Australia (@CommGamesAUS) December 14, 2020
To give you a little inspiration, Simpson signed off his post with this, "I'm here to tell you can do absolutely ANYTHING if you are willing to work for it."
Main photo: Cody Simpson, 2019 in Hollywood (By DFree/shutterstock.com)