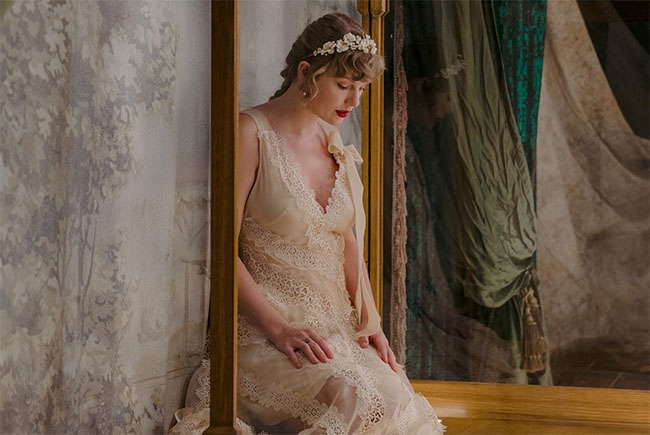 Taylor Swift fans have received early Christmas treat today with the release of her 9th studio album, evermore along with the video of the first single from it, Willow.
evermore is Taylor's second album release of 2020, which she describes as the "sister" album to her latest release, Folklore, which came out in July and had the honour of becoming the first album to sell a million copies in the US in 2020.
Taylor said she loved writing Folklore and enjoyed her fans' response to the songs, so she kept writing, with the result being her new album evermore.
"I loved the escapism I found in these imaginary/not imaginary tales," she wrote on Instagram "I loved the ways you welcomed the dreamscapes and tragedies and epic tales of love lost and found into your lives. So I just kept writing them."
Taylor announced the news on her social media, saying the album was a birthday surprise to give back to her caring fans who might also be missing loved ones this year. She'll celebrate her 31st birthday on Sunday.
"Ever since I was 13, I've been excited about turning 31 because it's my lucky number backwards, which is why I wanted to surprise you with this now," she wrote on Instagram.
"You've all been so caring, supportive and thoughtful on my birthdays and so this time I thought I would give you something!
"I also know this holiday season will be a lonely one for most of us and if there are any of you out there who turn to music to cope with missing loved ones the way I do, this is for you."
The standard edition of evermore has 15 tracks and features Haim, The National and Bon Iver, while the deluxe physical edition will include two bonus tracks - right where you left me and it's time to go.
Another surprise for fans is that all digital downloads of the album will include an exclusive, digital booklet with 16 brand new photos.
Image: Instagram/Taylor Swift