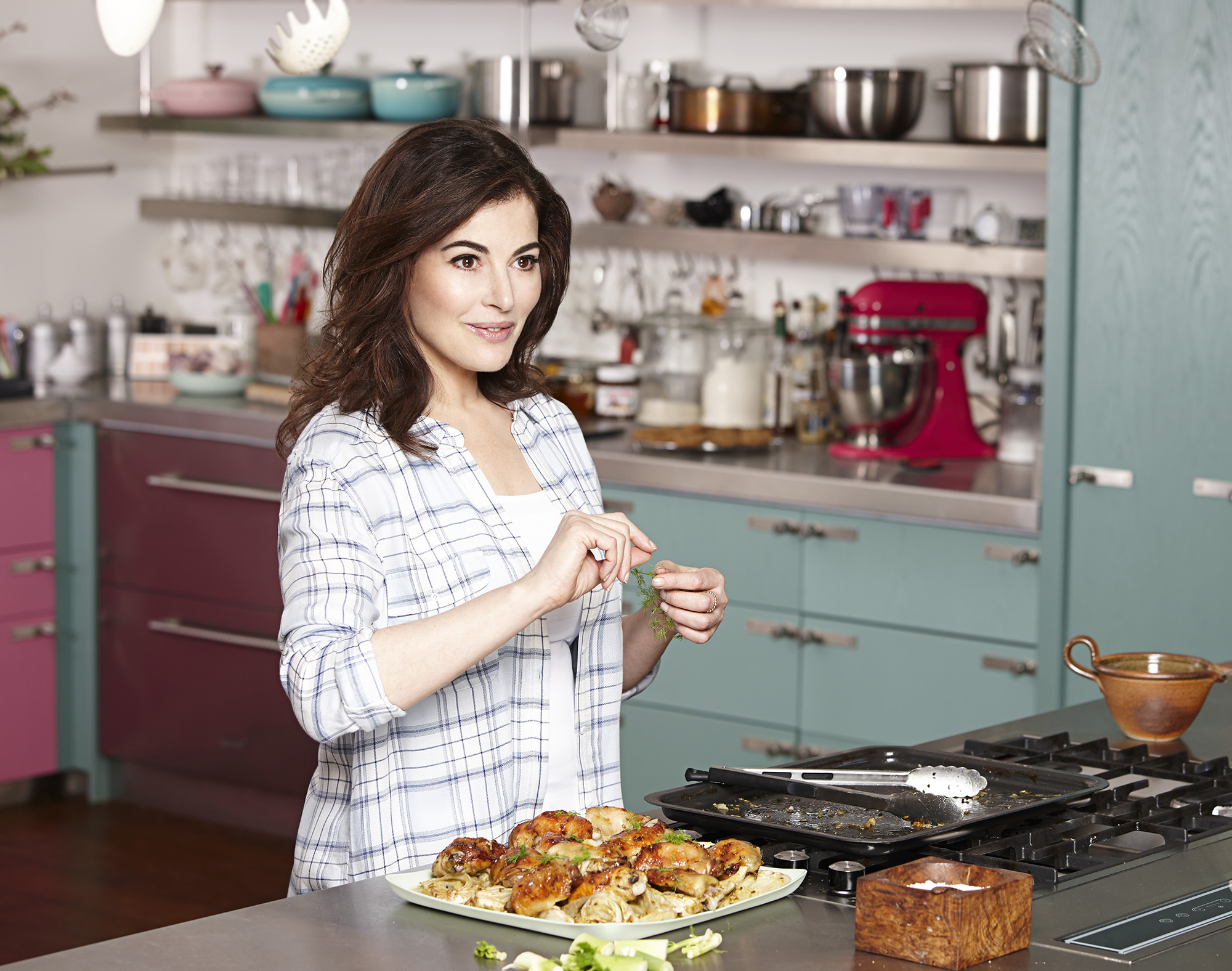 So it turns out that everyone except Nigella Lawson has been saying the word "microwave" wrong. Or was it the other way around?
Lawson's pronunciation of "microwave" is possibly one of the strangest things I have seen this week. But at the same time though it is also one of the GREATEST things to grace my screen this week!
In the latest episode of her cooking show "Cook, Eat, Repeat" Lawson can be seen showing us how to make a brown butter colcannon. And just in case you are wondering what exactly colcannon is it is simply vegetable-filled mashed potato.
In the process of mashing the ingredients, Lawson can be seen picking up a jug of milk before going on to say "I still need a bit of milk, full fat, which I've warmed in the microwave".
But hold it right there, rewind 10 seconds and listen again, Lawson instead calls the microwave a "mee-crow-wah-vay".
And cue the internet blowing up…
I actually laughed out loud. Catch me never pronouncing microwave correctly again pic.twitter.com/lpJx9dk1qw

— meekro wahvé x (@jackremmington) December 8, 2020
Nigella Lawson just pronounced Microwave as 'Meekro-Warvay' so I guess that's the only way to say it from now on.

— Mileshky (@Mileshski) December 7, 2020
Did I dream @Nigella_Lawson's pronunciation of microwave there? #CookEatRepeat

— mark emlyn evans (@marcooth) December 7, 2020
#NigellaLawson going from cook to English teacher 😂. I will never pronounce "microwave" the same again. #CookEatRepeat pic.twitter.com/5OohmRDsME

— Braajem (@Braajem) December 9, 2020
So how old were you when you realised it's not actually called a #microwave, it's a meecro-wahvey #NigellaLawson #CookEatRepeat pic.twitter.com/SHb9Ia5uhp

— Susan Sutton (Actor) (@SusanSuttonACT) December 8, 2020
Now before you go and start using Lawson's new pronunciation she later took to Twitter to set the record straight, "apparently" it was all in jest.
Well, I do say it like that, but not because I think that's how it's actually pronounced

— Nigella Lawson (@Nigella_Lawson) December 8, 2020
Image Credit AAP Image/Random House Books