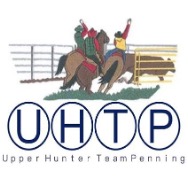 Upper Hunter Team Penning Charity Event
Upper Hunter Team Penning are hosting a fundraising event on Saturday and Sunday the 1st and 2nd July 2023.
This event is in aid of the victims and their familes in who were involved and or effected by the horrific bus accident on Wine Country Drive in the Lower Hunter.
We have been working close with businesses and individuals within the Lower Hunter Region and Upper Hunter Region to put together a weekend of events all in the aid of raising money for our community when needed.
Saturday we will be hosting an Arena Sorting event where you will see teams of 3 riders on horse back show their skills with cattle work in a small pen. Saturday afternoon we have a farmers challenge, BBQ, presentation, Auction and live music.
Sunday we will be running a skilled round of 2 gate sorting. 3 riders, 2 gates and 8 head of cattle.
Dave Layzell will be joining us on the Sunday where we will announce the total figure raised from our event.
A massive weekend of fun whilst raising funds for locals in need what more could you ask for and where else would you rather be.